Researcher in Focus: Dr Birte Gippert
Posted on: 21 April 2020 by Nick Jones in 2018 Posts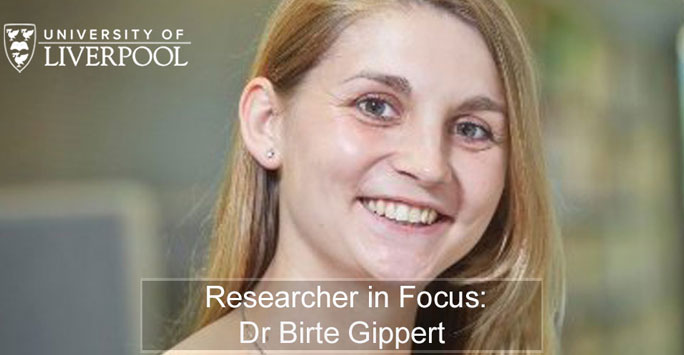 Meet our latest Researcher in Focus, Dr Birte Gippert, and find out more about her fascinating work that focuses on international post-conflict peacebuilding.
Birte says:
I joined the Department for Politics in September 2017. My research focuses on international post-conflict peacebuilding. My interest in this area of research was sparked through my work as a researcher for a local think tank in Pristina, Kosovo.
On the one hand my research analyses the perspectives and responses of local actors who live and work in the host states in which these international peacebuilding operations occur. I am particularly interested in local legitimacy perceptions towards these peacebuilding missions (Local Legitimacy in Peacebuilding, Routledge, 2017), power relationships, local resistance, and the interactions between local and international staff on the ground.
This latter focus explores the social and strategic interactions and relations that develop between local staff and their UN or EU counterparts from the peacebuilding mission. I am interested to better understand the influence of these social relations of interaction on the results and achievements of the peacebuilding mission.
On the other hand, my research focuses on the relationship between international peacekeeping operations and authoritarian behaviour by the host government. The majority of UN peacekeeping missions include democratization in their mandates, however, most states that host peacekeeping operations become authoritarian, not democratic regimes.
There is a host of reasons for this development but the ESRC-funded project Democratization and UN Peacebuilding, in which I am Co-Investigator, along with colleagues from King's College London and the University of Reading, investigates the potential role UN peacekeeping missions play in these authoritarian developments of the host state.
We do not claim or assume that UN peacekeepers knowingly and intentionally support authoritarian practices, but we conceptualise of UN actions as potentially and unwittingly enabling authoritarian behaviour. This is an ongoing study that examines four case studies with diverging regime trajectories: Haiti, the Democratic Republic of Congo, Liberia, and Cambodia.
Learn more about Birte and her work on her staff page.
Follow Birte on Twitter @birtejulia
---