PhD Student Shines Bright on Light Night
Posted on: 29 May 2018 by Nick Jones in 2018 Posts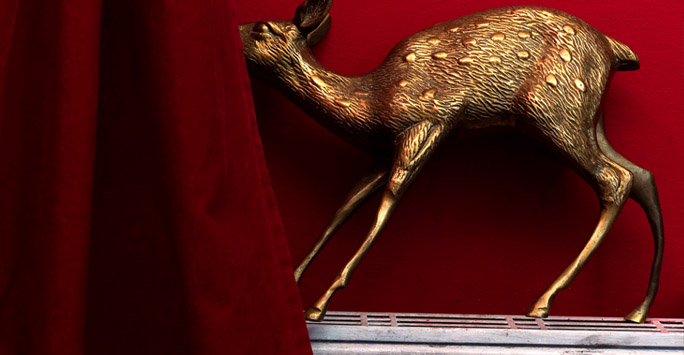 Creative Writing PhD student (also Law graduate of Liverpool University), Pauline Rowe, recipient of a university public engagement award in 2017 performed at Open Eye Gallery on Light Night, 18th May, as part of an exhibition of new work developed with photographer AJ Wilkinson. This collaboration was enabled by Open Eye Gallery and the University of Liverpool.
'Sleeping In The Middle' was a new project seeking to explore the ways poetry and photography can work together. In 2015, photographer AJ Wilkinson faced the ending of a 25 year relationship. To communicate some sense of the loss he felt he made photographs. A year later AJ and Pauline Rowe began to collaborate on ideas, using the images as a starting point.
Sleeping In The Middle combined AJ's images with 10 new poems by Pauline Rowe. The poems are framed by lines from William Blake, Emily Dickinson and Thomas Wyatt. At Light Night on 18 May, 2018, the photographs were projected onto large screens, with recordings of the poems playing out loud through the gallery space.
You can find out more about the exhibition here and visit Pauline's website here.
Pauline benefitted from a University LiNK placement with Open Eye Gallery in 2016 and support from the Centre for New and International Writing. This led to her being appointed as Open Eye Gallery's first writer-in-residence.
---