The Faculty of Humanities and Social Sciences Hosts the Chinese Academy of Social Sciences
Posted on: 13 February 2018 by Nick Jones in 2018 Posts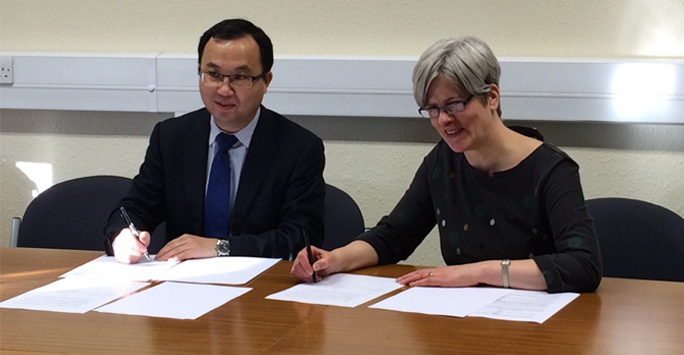 The Faculty of Humanities and Social Sciences hosted representatives from the Chinese Academy of Social Sciences (CASS) in January 2018.
Founded in May of 1977, CASS is regarded as the premier academic research organization in China and is also recognised as the think-tank for China's central government. In May of 2017, with the approval of China Ministry of Education, the University of China Academy of Social Sciences (UCASS) was officially established. As a new government-funded research university, UCASS is affiliated to China Academy of Social Sciences (CASS).
Their visit included the signing of a partnership agreement with the University of Liverpool, and the beginning of an exciting new relationship which will include opportunities for student and staff mobility and research collaboration.
The University of Liverpool has recently launched its China Strategy, a key component of which is to develop partnerships and collaborations with selected Chinese research and education institutions. The agreement with CASS therefore represents an important step in implementing our China Strategy.
---