HSS Colleagues Win Funding For Covid-19 Related Research Projects
Posted on: 12 May 2020 by Nick Jones in 2018 Posts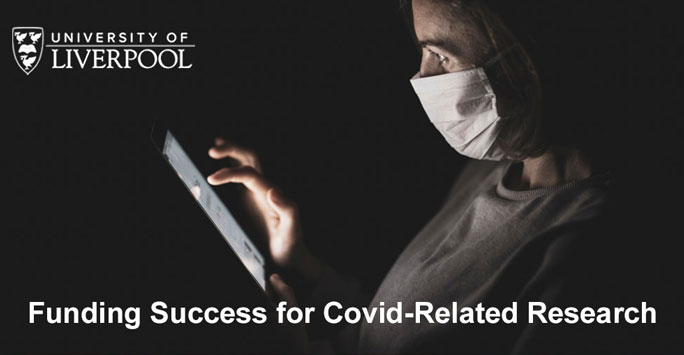 As part of the University of Liverpool's ongoing response to the current Coronavirus crisis, many colleagues from the Faculty of Humanities and Social Sciences have come forward with exciting and innovative research projects to study the impact of the pandemic around the world.
Whilst several funders have released calls for Covid-19 related research, the University's Global Challenges Strategy Group has also opened up its ODA / GCRF Rapid Response Fund to support research projects of up to £10,000 to tackle the coronavirus challenge faced by low and middle-income countries.
Here we are delighted to share details of some of the first successful project to receive funding from this source. Congratulations to all colleagues involved.
Dr Elena Musi, Dr Elinor Carmi, Professor Simeon Yates and Professor Kay O'Halloran: Being alone together: developing fake news immunity.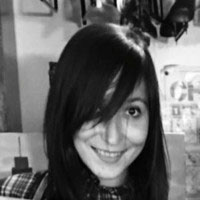 The Department of Communication and Media colleagues (PI Dr Musi; C-Is Dr Carmi, Prof O'Halloran, Prof. Yates) have been awarded £145,000 (for University of Liverpool, with a total amount of £238,000 with research partner, the University of Dundee) for the project "Being alone together: developing fake news immunity".
This project is externally funded through the UKRI open call for research addressing Covi9d-19 (you can apply here).
The team will counter COVID-19 misinformation building a data-driven interactive chatbots to teach citizens and media agencies how to critically shape, assess and spread news.
Read more about this project here.
Dr Patrícia Rossini and Dr Antonis Kalogeropoulos: It's on WhatsApp, so it must be true!: Social media and news use as pathways to explain (mis)perceptions and behaviours about Covid-19
The rapid development of the coronavirus pandemic has been accompanied by what the World Health Organization calls an "infodemic": an overabundance of virus-related information, leading to growing concerns about misinformation. This situation is made more challenging in a scenario where people are increasingly turning to social media and messaging apps for news, which is the case of Brazil. The country's response to the pandemic has been controversial and politically charged, which can amplify the detrimental effects of misinformation. This is the focus of a project led by Dr Patrícia Rossini and Dr Antonis Kalogeropoulos, from the Department of Communication and Media. Using a two-wave survey, their project will investigate the extent to which 1) adherence to and support for social distancing and preventive measures; 2) holding misinformed beliefs about the pandemic; are explained by citizens' news media and social media habits, political attitudes, and trust in media and institutions.
Richard Koeck: Digital CONVID-9 Visualisations and Impact: Design Implications and Applications that Reduce the Concentration of Airborne Droplets and Aerosols
The School of the Architecture and School of the Arts are pleased to announce that the CAVA team Monika Koeck (Director/Editor) and Richard Koeck (Executive Producer) have been selected to provide an urgent response to intervene in the current COVID-19 pandemic. Funding has been provided by University of Liverpool's Global Challenges Strategy Group and is part of the University's Research England QR GCRF allocation.
The project is a practice-based research and impact partnership between CAVA, Prof Andrew Woods (FRS and Director, BP Institute, University of Cambridge), Prof Alan Short (Department of Architecture, University of Cambridge), and Prof L.S. Shashidhara (Dean of Research, Ashoka University, India). Using funding from the recently announced COVID-19 ODA Rapid Response Fund, CAVA is producing in collaboration with CineTecture a 12-minute documentary and a series of imbedded animations, explaining Prof Woods' and Prof Short's research findings. The Cambridge University researcher have developed a series of practical solutions to reduce the concentration of airborne virus experienced by patients and healthcare workers in buildings converted into makeshift hospitals.
The Cambridge University's research is relevant for ODA countries such as India, Africa and South America, but also could find application more globally. The CAVA team will translate the Cambridge team's fluid mechanics and design research into digital research outputs (film, animations and potentially VR) and, as such, focus on the design implications and applications. The documentary research film will be released in several languages; including Hindu, Chinese, Vietnamese, Spanish, Polish, German and French (African countries).
Read more about this project on the CAVA website.
Dr Leona Vaughn: COVID 19 and Racialised Risk Narratives in South Africa, Ghana and Kenya
The claimed immunity of African descended people to COVID 19 entered the communication of early risk narratives for the prevention of infection, particularly within Western media. The current death rates for Black communities in US and UK in particular, however, are proving this myth to be wholly inaccurate.
It is an illustration that eugenicist ideas about claimed racial propensity or 'magical' immunity for illnesses in African people and people of African descent, alongside the colonial logics for using African populations for testing vaccines, still persist in popular 21st century thought.
To understand the impact of such racialised assumptions about COVID 19, this collaborative project with research partners in Ghana, Kenya and South Africa will explore the social and political risk narratives for preventing COVID 19 infection.
The project will result in a report comparing the findings across these 3 countries compared to narratives from the West, and create an accessible archive from social media, local media, government policy and radio.
Read about this project in more detail here.
Dr Supriya Garikipati: Pandemic, Patriarchy and Productivity
India is a deeply patriarchal country. Irrespective of incomes and status, women largely carry the burden of household's reproductive work. It is unsurprising then that its female labour market participation is one of the lowest in the world (171/180). Women who do paid work use a 'bricolage' approach to juggle their household work with paid work. But the pandemic has seriously limited their access to such resources because of a government imposed lockdown.
This project investigates how women, who continue paid work from sequestered homes, manage patriarchal norms with productivity expectations. We focus on how housework is being negotiated when no external resources can be accessed and specifically on male allocation of time to tasks that were hitherto a woman's responsibility.
We want to understand whether an external shock of this kind might lead to patriarchal 'adaptive preferences' being replaced by 'temporal preferences' and what these may be. We will also examine the role of institutions, like household structures and work place on intra-household bargaining. This formative research may offer insights into what happens at the margins of patriarchy and what role institutions play in furthering or in limiting it.
Read more on this project here.
Professor Josie Billington & Dr Katia Balabanova: COVID-19 CARE: Culture and the Arts, from Restriction to Enhancement: Protecting Mental Health in the Liverpool City Region
This study, led by Professor Josie Billington and Dr Katia Balabanova, will assess the impact on mental health of restricted access to arts and culture in a specific city region, and track, enable and enhance the value of innovation in arts provision in mitigating associated harms.
This AHRC-funded study aims to provide both the evidence for, and the tools to assess, the cost to public mental health of the loss of arts and cultural goods as well as the risks of exclusion from new patterns of provision. Building on the University of Liverpool's strong alliance with organisations across the cultural and health sectors, this project brings together an interdisciplinary team of arts and mental health researchers to devise and conduct, in consultation with our partners, two surveys.
These surveys will seek to uncover the impact of COVID-19 on public access to arts provision, the success of alternative (e.g. online/digital) modes of provision by arts organisations in reaching and communicating with established and/or new audiences and the impact on mental health of restricted/non-existent access to usual provision.
Learn more about COVID-19 CARE here.
---
Colleagues with relevant project proposals who would also like to apply for the University's Covid-19 ODA Rapid Response funding can do so here.
You can see the full range of projects from across the University of Liverpool that have received support from the ODA Rapid Rseponse Fund here.
---