Announcing the English Attainment Scholarship winners for 2019-20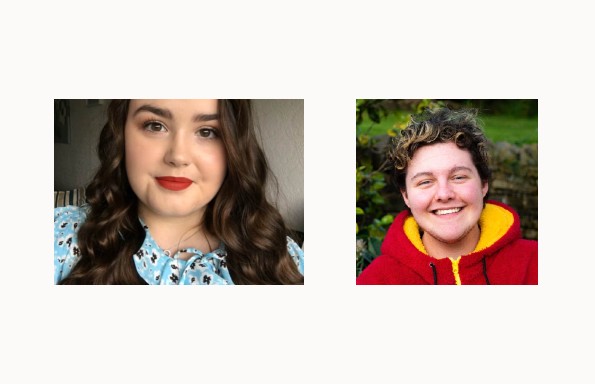 Congratulations to undergraduate students Emilia Hilton and Jacob Scott, who have been awarded the coveted English Attainment Scholarship.
The English Attainment Scholarship is awarded annually to the two Year 1 students with the best performance in Single Honours or Major (75%) English programmes, and continuing at Single Honours or Major level for Years 2 and 3. It takes the form of a full tuition fee waiver for the second and third years of study, funded by an anonymous benefactor.
"I was completely shocked and delighted to find out that I had been awarded this scholarship, it is such an honour and I am really grateful", commented BA English Literature student Emilia, from Manchester. "It was so unexpected and I really hope it helps me to believe in myself more in the future."
BA English student Jacob, from Oldham, said: "I'm over the moon! 2020 hasn't been the easiest for anybody in terms of disruption to the academic year – at times, it was hard work trying to keep up with my studies remotely, so when the letter arrived it was a welcome surprise. My love for the subject is huge, and so being awarded a scholarship means a lot to me."
No applications are required for the English Attainment Scholarships, as the recipients are identified by the Board of Examiners for Level One English programmes in July each year, and formally notified in writing by the Dean of School of the Arts and the Head of English.
For further information, please visit the English Attainment Scholarships webpage.