MA TESOL and Applied Linguistics Excursion to Bronte Country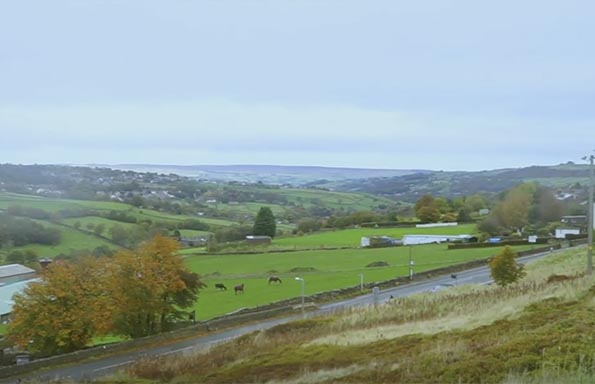 On 20th October 2019, MA students on our TESOL and Applied Linguistics programmes went on a department-funded excursion to Haworth, birthplace and residence of the famous Bronte sisters. The purpose of the visit was to introduce students to an aspect of British cultural and literary history, as well as to introduce them to one way in which many British families spend their Sundays, that is, visiting a place of local interest and going for a short walk. To this end, the students, accompanied by some of their MA tutors, arrived at Haworth about 10am.
We all firstly took an hour's stroll up onto the moors to experience the atmosphere surrounding the novel Wuthering Heights. After this the students were given guided tours around the Parsonage, which is where the sisters lived, and the village. Before returning home, everyone had about an hour's free time to experience some of the quaint and rather unique village shops and eating houses. We arrived back in Liverpool at about 5pm. A full day!
During the visit, one of the MA TESOL students, Ao Yujie, collected video footage which she then made into a video record of the experience. So, you can see the day we all experienced in her short film, presented above. Ao Yujie is from Chongqing, a southwestern city of China. She graduated from Sichuan International Studies University (SISU) with a bachelor's degree in English.

In April, the group will experience another Sunday away from Liverpool, this time exploring a small mountain in North Wales.