Climate Resilience and Environmental Sustainability in Architecture
Return to top
Course overview
Develop practical expertise in the environmental design of buildings and their surroundings in the context of a changing climate. You'll get hands-on experience using computer environmental modelling software and explore pioneering developments in sustainable architecture.
Introduction
Bringing together graduates and professionals from a range of backgrounds, this programme will enhance your knowledge of environmentally friendly and sustainable building design.
We'll immerse you in the climate-sensitive design of buildings and urban landscapes and hone your skills in environmental assessment. You'll explore the evolution of the environmental design of architecture and discover how to use the latest computer environmental modelling software.
Developing skills in the application of this software, you'll start to design buildings and their surroundings that are energy-efficient and sustainable. Your learning will be fully informed by the scientific study of climate change and key responses such as net zero carbon design.
A comprehensive grounding in research methods will complement your environmental design skills. You'll be taught by academic experts with highly rated international research in history and theory, environment and process, urban design, conservation and innovative technologies.
There is the additional opportunity to tailor the course to your own interests and further tap into the research expertise of the programme team. Examine key architectural concepts, hone your urban design skills, enhance your knowledge of low energy/low carbon building design, or learn additional specialised modelling tools and techniques.
Who is this course for?
This master's is suitable for graduates from architecture, landscape architecture, design, engineering, and physical sciences disciplines who want to pursue a career in environmental and sustainable building design.
What you'll learn
How to use computer environmental modelling software
Sustainable design skills that reduce environmental impact
Practical skills in environmental assessment
Research methods and effective analysis
The basis and impact of climate change
Urban design techniques
Key architectural concepts and theories
School of Architecture support:
Small group teaching with experienced academics
Interdisciplinary teaching within a very strong research environment
One-to-one support from individual tutors
A diverse and international student community
Access to substantial library resources in the area of sustainable design
Opportunities to develop individual research interests
Course content
Discover what you'll learn, what you'll study, and how you'll be taught and assessed.
Semester one
Compulsory modules
CLIMATIC DESIGN FOR SUSTAINABLE ARCHITECTURE (ARCH716)

Credits: 15 / Semester: semester 1

The aims of this module are: (i) to develop a good understanding of the climate-related data and techniques that are relevant for the sustainable environmental design of buildings; (ii) to demonstrate how such designs should be carried out in a climate sensitive manner; (iii) to explain the role and importance of the microclimate between buildings; (iv) to enable students to select and use appropriate analytical tools and methodologies that can be integrated to show a holistic approach to climate sensitive design that considers climate, sustainable design,choice of materials, energy use and landscape.
ENVIRONMENTAL ASSESSMENT TECHNIQUES (ARCH717)

Credits: 15 / Semester: semester 1

There are both regulatory and environmental pressures on architects and engineers to develop sustainable building design solutions. There are now a range of environmental assessment techniques that allow buildings to be analysed in terms of their overall sustainable performance. These techniques range from spreadsheet analysis, such as SAP, LEED and BREEAM, to very sopisticated computer modelling software, such as and DesignBuilder and Radiance. The aims of this module are (i) to provide knowledge of the type and range of environmental assessment techniques currently available; (ii) to explore how some of these techniques are used; (iii) to examine how some of these techniques can be employed to enhance the sustainable performance of a building design.
Net Zero Carbon Design (ARCH747)

Credits: 15 / Semester: semester 1

Net zero carbon design is a key response to how buildings will reduce their environmental impact and help combat climate change. This module considers developments in the environmental design of buildings, from the vernacular architecture of the past to the 21st Century target of net zero carbon. The module covers key carbon issues, such as embodied carbon, life cycle analysis and the retrofitting of existing buildings. The health of building users is an important factor in sustainable design, and the module reviews indoor conditions and their effects on physical and mental wellbeing. The module will be delivered as lectures (from tutors who are active researchers in net zero carbon design), as workshops, as site visits and as guest talks from practitioners. Assessment will be a detailed case study report (70%) and presentation (30%) of net zero carbon buildings located in two different climate regions.
Optional modules
ARCHITECTURAL THEORIES FROM 1900 TO THE PRESENT (ARCH712)

Credits: 15 / Semester: semester 1

The module provides an introduction to key architectural concepts, themes and theories that have been influential in the field of architecture globally from 1900 onwards. It also introduces a framework for the understanding of the ongoing discourses in the field. It engages with a wide range of written texts on architectural theory – whether these originate from within architecture or from other disciplines – as well as architectural designs that have been informed by those ideas.
PARAMETRIC DESIGN AND DIGITAL FABRICATION 1 (ARCH729)

Credits: 15 / Semester: semester 1

This module is an introduction to parametric modelling tools and digital fabrication techniques, such as 3D printing, CNC milling and laser cutting.
URBAN DESIGN (ARCH731)

Credits: 15 / Semester: semester 1

This module aims to help students develop in-depth knowledge on urban design and enhance their design skills to address the complex urban challenges of our age. It intends to prepare students to become creative and problem-solving professionals. To do so, this module will introduce students to a wide range of urban design theories, design principles and processes which underpin the discipline of urban design. Students will have the opportunity to study and debate key issues in urban design, the disciplinary foundations of urban design, various topics about public spaces, the application of urban analytical techniques and methods for practice, as well as urban design governance in relation to the planning system. The module will draw examples or case studies from both the local and international contexts and encourage students to think critically about possible design interventions in different urban environments towards sustainable development and place-making. ​
Programme details and modules listed are illustrative only and subject to change.
Semester two
Compulsory modules
DESIGNING FOR A CHANGING CLIMATE (ARCH719)

Credits: 15 / Semester: semester 2

This module covers the scientific study of climate change, how building designers can adapt and mitigate against future changes, how future climate data are generated and used in computer simulation programmes.
Research Methodology (ARCH707)

Credits: 15 / Semester: semester 2

Research methods training for MA/MSc thesis
SUSTAINABLE ENVIRONMENTAL DESIGN (ARCH734)

Credits: 30 / Semester: semester 2

It is now recognised that buildings, through the materials they consume, the waste they generate and the energy they use, are having a major impact upon the environment. Climate change is one manifestation of this impact, and at national and international levels targets are being set for reducing the CO2 emission associated with the built environment. New regulations to meet these targets will influence the ways in which buildings are designed and engineered both today and in the future. This module aims to address these issues by developing an understanding of the principles underpinning environmentally sustainable design and develop skills for more sustainable design practices in areas such as passive design, sustainable construction and low impact building materials.
Optional modules
PARAMETRIC DESIGN AND DIGITAL FABRICATION 2 (ARCH730)

Credits: 15 / Semester: semester 2

This module is a continuation of ARCH729 and will deepen the knowledge gained in parametric modelling tools and fabrication, focusing on interactive/kinetic design, as well as the developement of 1 to 1 prototypes .
SUSTAINABLE CONSTRUCTION AND MANAGEMENT (ARCH733)

Credits: 15 / Semester: semester 2

​For this module, students will evaluate the implications of construction and management in sustainable design. More specifically they will be taught how construction and management now form an essential element of sustainable design for real world scenarios. In this module students will be required to attend a weekly 2-hour lecture. Each lecture will be held in lecture theatres and will be a mixture of formal presentations and group based exercises.
Programme details and modules listed are illustrative only and subject to change.
Final project
Compulsory modules
THESIS : Dissertation (ARCH721)

Credits: 60 / Semester: summer

A primary aim of this module is to offer the opportunity to submit a conventional written dissertation on an individual, approved topic related to the students degree topic.
Programme details and modules listed are illustrative only and subject to change.
How you'll learn
Teaching on the MSc CRESTA in the Liverpool School of Architecture is delivered through a combination of lectures, seminars, workshops and tutorials, all of which are presented in person and on campus. The MSc CRESTA tutors are all experienced academics with strong track records in teaching and research related to environmental design.
Depending on which module options are taken, class sizes will typically vary between 15 and 30 students, and the small group teaching encourages strong interactions between the students and with the tutors.
How you're assessed
Students on the MSc CRESTA are assessed using a variety of formats that include written assignments, posters, presentations, computer simulations, design projects and a research dissertation.
Liverpool Hallmarks
We have a distinctive approach to education, the Liverpool Curriculum Framework, which focuses on research-connected teaching, active learning, and authentic assessment to ensure our students graduate as digitally fluent and confident global citizens.
Your experience
The Liverpool School of Architecture benefits from comfortable, well-lit studio, work and seminar/review spaces, including a 'hi-tech' design studio, to which you will have 24-hour access.
Our facilities include a Print Media Design Suite, computing labs, workshops, a laser suite, a CNC router room, 3D printers, computing labs and research labs. A team of dedicated technicians will help you to get the most of these facilities and to realise your ideas.
Watch now
Video
Meet our Architecture students
Virtual tour
Supporting your learning
From arrival to alumni, we're with you all the way:
Why study Architecture at Liverpool?
Established in 1894, the Liverpool School of Architecture was the first university in the UK to award a RIBA-accredited degree in Architecture
As one of the UK's premier centres for architectural research and education, the Liverpool School of Architecture is the ideal place to pursue your architecture studies
We are ranked 9th in the UK for Architecture (The Guardian University Guide 2023) and 5th in the sector for overall research classified as world leading (4*) or internationally excellent (3*) (REF 2021)
We are strongly focused on research, and have many leading architectural experts based amongst our teaching staff
Our membership of the School of the Arts and wider University presents intriguing specialist opportunities, in fields such as autonomous building systems, arts and building design, and climate change risk mitigation
Work is underway on a major refurbishment of our premises, which will comprise a new-build addition of more than 2,000M. The £23 million scheme has been designed by Dublin-based architects O'Donnell + Tuomey, and is expected to be completed by 2024.
Chat with our students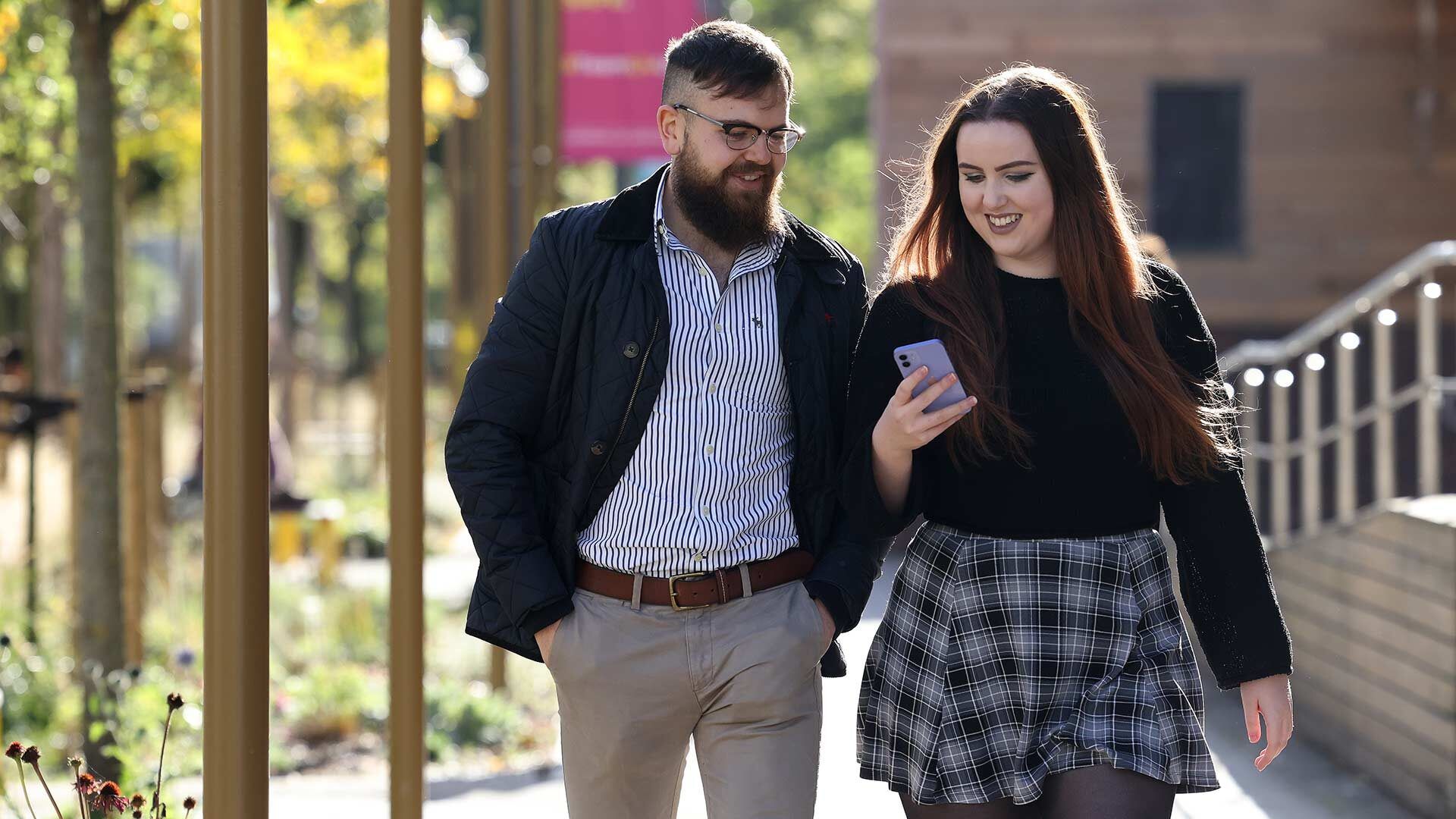 Chat with our students
Want to find out more about student life?
Chat with our student ambassadors and ask any questions you have.
Careers and employability
The MSc CRESTA develops both practical skills in environmental assessment and a deeper understanding of climate-sensitive design, planning for climate change, sustainable architecture and computer modelling of sustainable building and urban environments.  Computer environmental modelling and the application of that modelling to sustainable environmental design are investigated via coursework assignments. Students also acquire specific analytical skills in the application of both quantitative and qualitative research methods and generic research skills, such as reflective learning, literature reviewing and dissertation writing.
The knowledge and professional skills that students will develop upon completion of the CRESTA programme will prepare them for a wide range of potential career areas, including employment in higher education (teaching and/or research), architectural practices and sustainability design consultancies.
Graduates from CRESTA go on to work both in the UK and internationally. For example, one graduate is now National Head of Sustainability for a UK construction and property consultancy while another is a Sustainability Consultant for a major international architectural practice.
Your future
You'll graduate equipped with the contemporary skills and knowledge to meet the growing demand for sustainable building expertise in:
Architecture.
Construction.
Project management.
Consultancy services.
Higher education.
You may also wish to continue your studies and will find you are well prepared for PhD research.
Fees and funding
Your tuition fees, funding your studies, and other costs to consider.
Tuition fees
UK fees

(applies to Channel Islands, Isle of Man and Republic of Ireland)

Full-time place, per year
£10,150
International fees
Full-time place, per year
£21,350
Fees stated are for the 2023-24 academic year.
Tuition fees cover the cost of your teaching and assessment, operating facilities such as libraries, IT equipment, and access to academic and personal support.
If you're a UK national, or have settled status in the UK, you may be eligible to apply for a Postgraduate Loan worth up to £12,167 to help with course fees and living costs. Learn more about tuition fees, funding and Postgraduate Loans.
Additional costs
We understand that budgeting for your time at university is important, and we want to make sure you understand any course-related costs that are not covered by your tuition fee. This could include buying a laptop, books, or stationery.
Find out more about the additional study costs that may apply to this course.
Scholarships and bursaries
We offer a range of scholarships and bursaries to help cover tuition fees and help with living expenses while at university.
Entry requirements
The qualifications and exam results you'll need to apply for this course.
Your qualification
Requirements
Postgraduate entry requirements

You will normally need a 2:1 honours degree or above, or equivalent, in an appropriate field of study. For example, Architecture, Landscape Architecture, Design, Engineering or Physical Sciences. Please contact us if you wish to check whether your degree subject is suitable, however a wide spectrum of subjects are acceptable.

Candidates who do not meet these requirements will be considered on their individual merits and should discuss their particular circumstances with the Programme Director.

International qualifications

If you hold a bachelor's degree or equivalent, but don't meet our entry requirements, you could be eligible for a Pre-Master's course. This is offered on campus at the University of Liverpool International College, in partnership with Kaplan International Pathways. It's a specialist preparation course for postgraduate study, and when you pass the Pre-Master's at the required level with good attendance, you're guaranteed entry to a University of Liverpool master's degree.
English language requirements
You'll need to demonstrate competence in the use of English language. International applicants who do not meet the minimum required standard of English language can complete one of our Pre-Sessional English courses to achieve the required level.
English language qualification
Requirements
IELTS
C
View our IELTS academic requirements key.
International Baccalaureate

Standard Level (Grade 5)

TOEFL iBT
88 or above with minimum scores in components as follows: Listening and Writing 19, Reading 19, Speaking 20.
INDIA Standard XII
70% or above from Central and Metro State Boards
WAEC
C4-6
Hong Kong use of English AS level
C
More about life in Liverpool
Discover more about the city and University.
Why study at Liverpool?
Liverpool bursts with diversity and creativity which makes it ideal for you to undertake your postgraduate studies and access various opportunities for you and your family.
Accommodation
To fully immerse yourself in the university experience living in halls will keep you close to campus where you can always meet new people. Find your home away from home.
Fees and Finance
Discover what expenses are covered by the cost of your tuition fees and other finance-related information you may need regarding your studies at Liverpool.
Contact us
Have a question about this course or studying with us? Our dedicated enquiries team can help.