Develop Vital Skills
As a Communication and Media student, you will develop a wide range of skills throughout your degree which are vital for many careers. The broad commercial and cultural understanding of how the media and creative industries operate represents a crucial skill-set, central to careers from broadcasting to marketing. You will also gain transferable skills such as research and critical analysis, problem-solving and the ability to construct arguments and convey your ideas effectively – all of which are highly valued by employers in any workplace setting.
Extracurricular Activities
Many Communication and Media students are involved in activities within the University such as writing for and managing LSMedia, an online student newspaper, and working at LSRadio, the local student radio station, developing skills which give them the confidence to impress employers in the media sector and elsewhere.
Work Placement
We work closely with the university's award winning Careers & Employability Service to offer a 30 credit, year-long module (SOTA300) which incorporates placement with a local company, group or institution related to your subject, providing practical/vocational experience.
Prospects
There are many avenues available to you once you have completed your degree with us. Just ask our alumni.
Our graduates now work for:
BBC
The Independent
Red Union Films
Maya Vision International
NME
TalkTalk
The House of Commons
The Children's Heart Federation
Liverpool Biennial
Liverpool Chamber of Commerce
Read more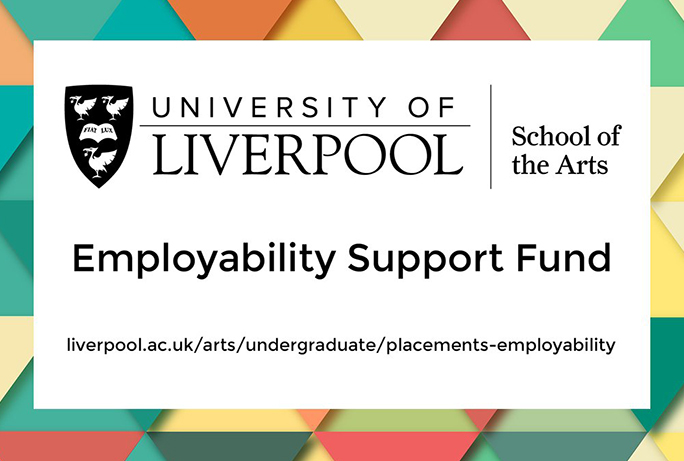 Employability Support Fund
The School of the Arts Employability Support Award is available to students who might benefit from financial support.