Develop Vital Skills
Employability is incorporated throughout the programme, including within modules, through 'real world' assessment methods and at tailored events. Many of our modules seek to develop practical skills – such as media writing, blogging, analysis of social media data and video-making – alongside academic skills, and final year students have opportunities to undertake a relevant work placement or their own independent research.
Prospects
Our graduates have gone on to careers including broadcasting, journalism, social media, advertising and marketing, corporate communications and public relations, arts administration, political campaigning (including political parties, trade unions and charities), management, government, and the civil service, as well as teaching in universities, colleges and schools.
Former graduates include a television documentary maker, a BBC Radio 1 DJ, senior journalists at local and national newspapers, a partner in a New York-based advertising company and the features editor of a music weekly.
There are many avenues available to you once you have completed your degree with us. Just ask our alumni.
Extracurricular Activities
Many Communication and Media students are involved in activities within the University such as writing for and managing LSMedia, an online student newspaper, and working at LSRadio, the local student radio station, developing skills which give them the confidence to impress employers in the media sector and elsewhere. Students can join the Liverpool Guild Student Media Society here.
Read more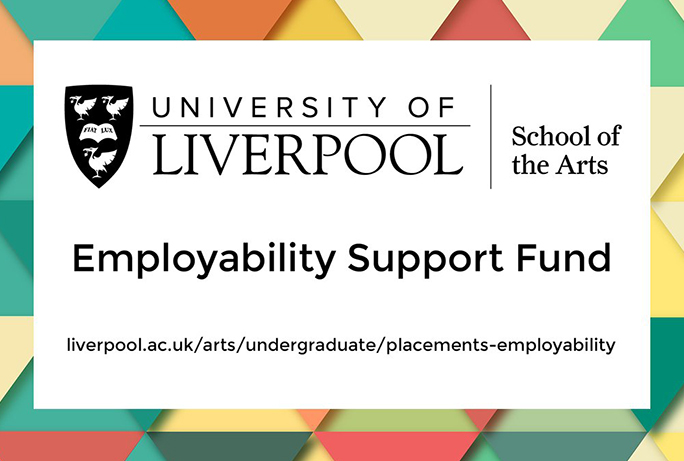 Employability Support Fund
The School of the Arts Employability Support Award is available to students who might benefit from financial support.