Bridging discovery science with therapeutic applications in cancer patients. Our mission is to optimise effective collaborations between scientists and clinicians to find better ways to detect and treat cancer.
We have built a strong reputation for clinical and non-clinical cancer research, and our translational oncology programme covers a wide spectrum of research activities, starting from the identification of novel targets, through their validation in pre-clinical in vitro and in vivo models, and ultimately their validation in early phase clinical trials. Our clinical research covers different cancer types, including pancreas and hepatobiliary cancers, head and neck cancers, haematological oncology, lung cancer, breast cancer and ocular oncology.
Staff in the Department of Molecular and Clinical Cancer Medicine
Earlier detection, screening and diagnosis of cancers
Most cancer patients already have advanced disease by the time they present at the clinics, which makes it difficult to treat. We are currently developing effective ways to detect and diagnose cancer at its early stage of development.
Cancer vulnerabilities, novel therapeutics and therapy response markers
Tumour cells carry a multitude of genetic changes. These changes provide them an advantage to grow and disseminate in our body. At the same time, it also makes tumour cells vulnerable for targeted therapies. In our department, we are carrying out research to identify those vulnerabilities and find novel therapeutic targets.
Tumour–stroma-immune interactions
Tumours are not just made of cancer cells - they also contain a very high number of non-malignant stroma cells that include immune cells and fibroblasts. Fibroblasts and immune cells are activated in cancer and affect cancer progression, response to therapies and the immune response against cancer. Researchers in our department are investigating the cellular and molecular mechanisms by which fibroblasts and immune cells support cancer progression with the aim to find more effective therapies that target both the cancer cells and the stroma/immune cells.
Cell Signalling: membrane to nucleus
In cancer the normal communication between cells/tissues fails, because of genetic, epigenetic, transcriptional or post-translational changes. Our researchers combine advanced molecular, biochemical and cellular biology techniques with cutting-edge multi-omics, bio-imaging and complex preclinical models to understand how systems-level cell signalling networks are dysregulated in cancer or rewired in response to therapies. Our research spans from membrane receptors and mechanotransduction, through cellular signal pathways and processes, to chromatin remodelling, post-transcriptional regulation of gene expression and post-translational regulation of proteins at the system, cellular and molecular levels. This discovery research forms the basis of clinical and industry collaborations.
https://www.liverpool.ac.uk/liverpool-cancer-research-institute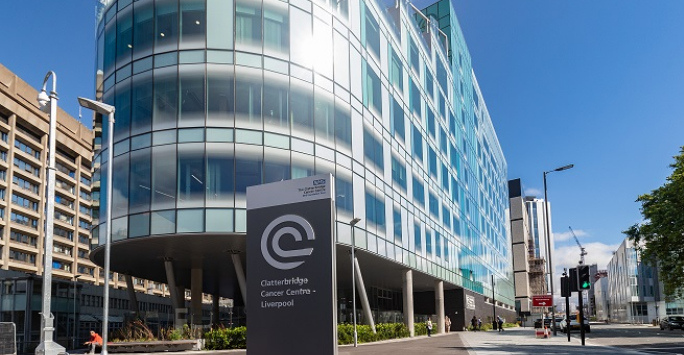 Liverpool Cancer Research Institute (LCRI)
Led by Professor Andrew Pettitt, Liverpool Cancer Research Institute (LCRI) aims to consolidate the existing strengths in biomedical and translational cancer research in Liverpool, grow its capability and accelerate the translation of research into improved patient outcomes.
Research centres
https://www.lctu.org.uk/LCTU_NET/Frontend/?Data=W1tiRzlqWVd4bF1dW05BPT1d
Experimental Cancer Medicine Centre (ECMC)
Led by Professor Daniel Palmer, the primary strategic areas of the Liverpool ECMC are pancreatic cancer and haemato-oncology, with expertise in cancer biology and pharmacology to develop novel biomarkers of efficacy, resistance and drug safety. Other areas of focus supported by local expertise are breast cancer with brain metastases, hepatobiliary cancers, head & neck cancers and uveal melanoma.
Liverpool Head and Neck Centre (LHNC)
Led by Professor Terry Jones, Liverpool Head and Neck Centre (LHNC) brings together a breadth of internationally recognised clinical and scientific expertise, providing a unique opportunity to make impactful differences for patients with diseases of the head and neck locally, nationally and internationally.
Research groups
Our department offers, together with the School of Life Sciences, a Master course in Cancer Biology and Therapy. This programme is taught by both internationally renowned biomedical scientists and clinicians in practice, to provide in-depth scientific knowledge of the molecular mechanisms driving different cancer diseases and their relevance to clinical treatment options. The programme covers a wide spectrum of research activities, starting from the identification of novel targets, through their validation in pre-clinical models and early phase clinical trials.
PhD/MD/MPhil training opportunities: Postgraduate students of the Department receive high quality training and produce high quality research in a wide range of cancer-related disciplines.
Case studies
Cancer Research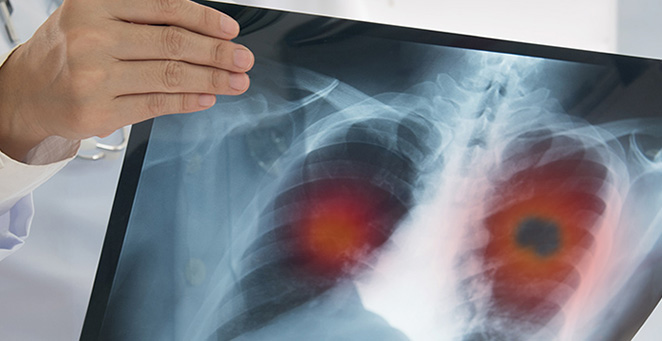 Cancer Research
Our department conducts national and internationally recognised cancer research. Our preclinical and clinical cancer research has led to changes in clinical practice and improved patient treatments.
Accreditations and partnerships
Our local and global partnerships provide vital support to our research activity.
North West Cancer Research Centre
The mission for the NWCR centre is to deliver world-class fundamental and translational research in the North West that increases our understanding of cancers and results in a reduced incidence of cancer, improved survival rates and enhanced quality of life for cancer survivors in the Region.
Liverpool Health Partners
LHP is proud to partner with organisations that enable us to unify the clinical and academic strengths of Cheshire and Merseyside. The Liverpool Health Partners Cancer programme contributes to the city-wide vision of reducing premature cancer deaths (dying younger than 75) by 25% by 2024.
The Clatterbridge Cancer Centre NHS Foundation Trust
The Clatterbridge Cancer Centre is the leading cancer specialist hospital for the Merseyside and Cheshire region. Situated in Liverpool, Wirral and Aintree, the Clatterbridge Cancer Centre is recognised as one of Europe's most comprehensive and innovative treatment centres.
Liverpool University Hospitals NHS Foundation Trust (LUHFT)
The Trust runs the Royal Liverpool University Hospital, Broadgreen Hospital, Aintree University Hospital and the Liverpool University Dental Hospital. The Trust serves Merseyside and provides highly specialised services to a catchment area of more than two million people in the North West region and beyond. The Trust is a national centre for ocular oncology and a regional centre for pancreatic, urological, testicular, anal, oesophago-gastric cancers, palliative care, specialist radiology, pathology and chemotherapy services.