Modern Languages and Cultures blog
Welcome to our blog!
If you're a lover of languages or a film fanatic then this is the blog for you.
We'll give you an alternative look at our degree courses, bring out the stories behind our research and talk to you about the subjects you are most passionate about.
Follow us
Instagram @LivUniLanguages
Read our disclaimer statement
---
Posted on: 28 April 2021 | Category: 2021 posts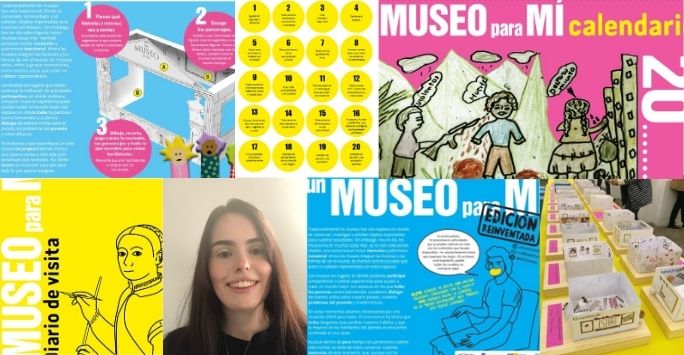 Hannah Wilson (BA Modern Languages: Triple) spent Semester 1 on a Year 3 Virtual Placement or 3VP with the MLC research project 'A Museum for Me' led by Prof. Claire Taylor with Dr Lucia Brandi, which works with the National Museum of Colombia to produce educational materials on memory and representation.. Here, Hannah talks to the MLC blog about A Museum for Me product range, and her role as a 3VP intern.
---
Blog

Posted on: 28 April 2021 | Category: 2021 posts

Hannah Wilson (BA Modern Languages: Triple) spent Semester 1 on a Year 3 Virtual Placement or 3VP with the MLC research project 'A Museum for Me' led by Prof. Claire Taylor with Dr Lucia Brandi, which works with the National Museum of Colombia to produce educational materials on memory and representation.. Here, Hannah talks to the MLC blog about A Museum for Me product range, and her role as a 3VP intern.

---