Modern Languages and Cultures blog
Welcome to our blog!
If you're a lover of languages or a film fanatic then this is the blog for you.
We'll give you an alternative look at our degree courses, bring out the stories behind our research and talk to you about the subjects you are most passionate about.
Follow us
Instagram @LivUniLanguages
Read our disclaimer statement
---
Posted on: 11 November 2019 | Category: 2019 posts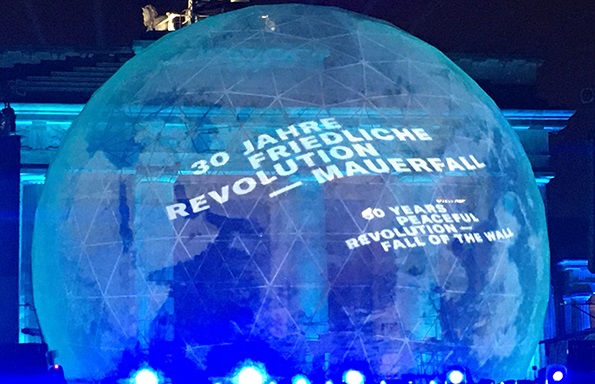 Berlin has just concluded a 'festival week' of art installations, performances, exhibitions, talks, tours, workshops and concerts to celebrate the fall of the Berlin Wall 30 years ago: over 200 events in total. One of the main attractions was the installation 'Visions in Motion': a fluttering overhead carpet of 30,000 coloured ribbons, on which Berliners and visitors, young and old, had written their wishes, hopes and visions for the future. It was a mesmerising sight, providing spectacular scenery for the main evening extravaganza at the Brandenburg Gate on 9 November. But what does this tell us about 1989? Is this not too gimmicky – too light on history? Professor Anna Saunders, Head of the Department of Modern Languages and Cultures, examines the history of this anniversary.
---
Blog

Posted on: 6 January 2020 | Category: 2020 posts

It's that time of year again. But you've got this. Deep breath.

---