University of Liverpool Meroë Head of Augustus Symposium
Posted on: 5 February 2018 by Nick Jones in 2018 Posts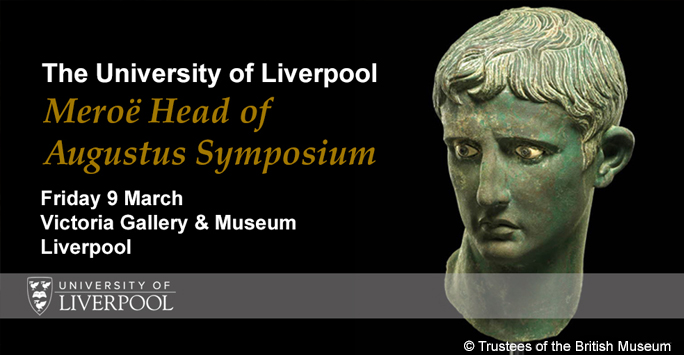 The University of Liverpool's Victoria Gallery and Museum will play host to the spectacular Meroë Head of Augustus from March 2018, as well as a symposium to bring the object and its era to life.
A symbol of power and defiance
It was meant to be a potent symbol of the power of Rome. Instead, the Meroë Head of Augustus, coming to the Victoria Gallery and Museum, and subject of its own symposium this March, became an emblem of defiance and resistance to Roman rule.
Created around 27-25B.C.E, shortly after Augustus came to power, it would have been part of a statue set up in a settlement at the southern border of Egypt, soon after the Roman conquest of the region. Its inlaid eyes, which are unique among the preserved bronze portraits of Augustus, must have added to the statue's powerful presence.
In 25-24 B.C.E, a Kushite army, from what is now northern Sudan, raided Roman Egypt's southern border. The invaders looted portrait statues of Augustus, amongst them this example, and returned with them to the Kush capital of Meroë. There, despite Roman demands for its return, the Kushites buried it beneath the steps of a Victory monument in Meroë so it would be symbolically trampled on by worshipers.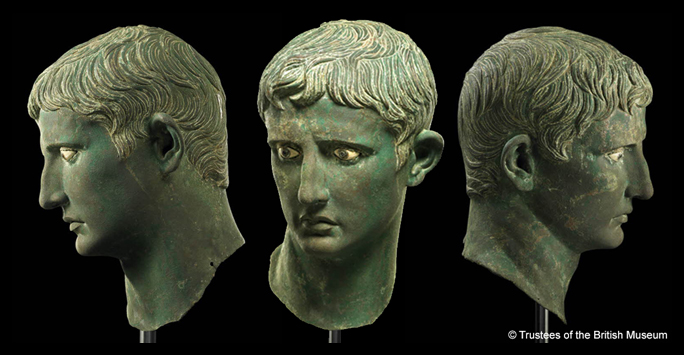 The Head was rediscovered in 1910 by Professor John Garstang who was excavating sites in Egypt, Sudan and the Near East on behalf of the University of Liverpool's 'Institute of Archaeology'. The Head is usually held at the British Museum. This exhibition is the first time the Meroë Head of Augustus has returned to Liverpool since its rediscovery.
A chance to get a new perspective on the Meroë Head of Augustus
The piece is coming to the Victoria Gallery and Museum and will be on display from 3 March until 30 June 2018, as part of the BBC Civilisations Festival.
The University is also hosting a symposium on 3 March where lecturers and experts in their fields discuss the artefact over the course of the day. The symposium is free to attend but booking is required. You can see the event agenda and book your tickets here.
Today, within the University of Liverpool's campus, you can also visit the Garstang Museum which houses objects discovered in Garstang's excavations.
At the Museum you can find out what excavation was like one hundred years ago, journey through the Egyptian past from the time before the pharaohs to the dawn of Christianity, and come face to face with a New Kingdom mummy.
---