Institute of Irish Studies Launches Event Competition
Posted on: 5 June 2018 by Nick Jones in 2018 Posts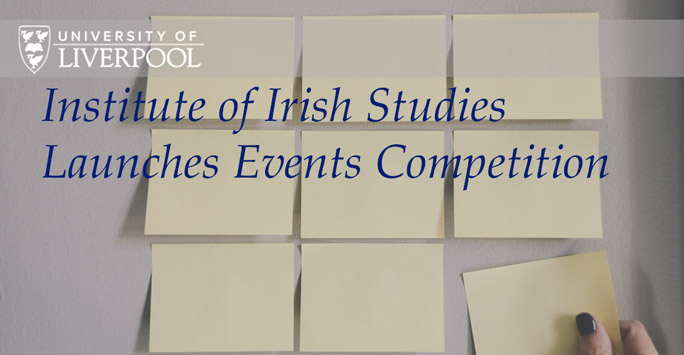 The University of Liverpool's Institute of Irish Studies has launched a new competition, inviting its PhD candidates to plan and host a public engagement / knowledge exchange / research event, to be held in the next academic year, with two prizes of £3,000 each.
The competition is open to current PhD candidates at the Institute of Irish Studies and is an excellent opportunity to develop a range of career-enhancing skills. Entrants and winners will develop their presentation, networking, organizational, communication and professional skills through the planning and hosting of the event.
The prize money of £3,000 will be split with £1,000 awarded as the fee for organizing the event, and £2,000 to fund the event or activity. Criteria for evaluating the proposed events include feasibility; contribution to the overall strategy of the Institute, the School, Faculty, and wider university; intellectual rigor; creativity, and scope.
Presentations will take place on 4 July, and the judges, Dr. Lauren Arrington, Ms. Dorothy Lynch, and Ms. Victoria Elliott, will announce the winners shortly thereafter.
---