Discover the University of Liverpool's Fine & Decorative Arts Collections
Posted on: 19 March 2019 by Dr Amanda Draper in 2018 Posts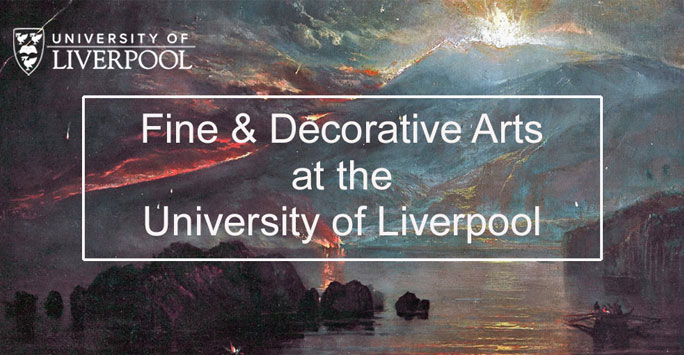 From paintings by Turner to exquisite Chinese porcelain, the University of Liverpool's collections of Fine and Decorative Arts hold some real treasures, valuable to researchers and public alike. Here, Dr Amanda Draper, Curator of Art & Exhibitions, shares a taste of what she helps look after...
I'm a fairly new member of the team and been the Curator of Art and Exhibitions based at the Victoria Gallery & Museum since January 2018, although I've been a museum curator for 20 years.
It's a pleasure to look after our fine and decorative art collections, which comprise about 3,700 paintings, drawings, prints and sculpture plus collections of ceramics, glassware and silverware. Highlights include a marvellous collection of 18th and 19th century watercolour paintings, a bequest from Sir C. Sydney Jones, featuring five by JMW Turner. We also have an oil painting by Turner showing a spectacular erupting volcano in the Caribbean that is requested for so many exhibitions around the world it has its own custom-made travel case.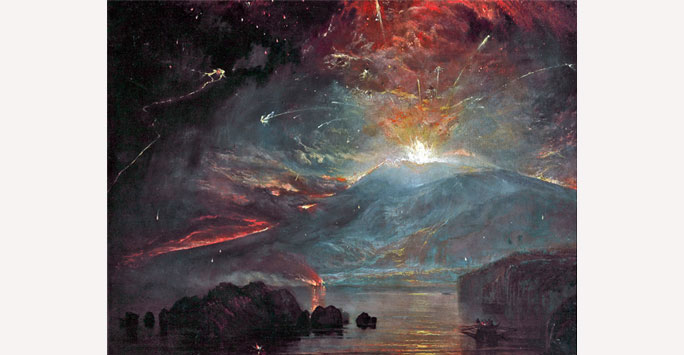 JMW Turner: Eruption of Souffrier Mountains
Part of my job as curator is to enable intellectual and physical access to the art collections by answering researchers' queries, facilitating individuals' visits to stored collections and giving talks. Researchers use the art collections for different reasons. Some are interested in a particular maker or artist. For others it is the sitter in a portrait or the topography of a landscape. It's not all academic interest though. In recent years there has been a rise in genealogical researchers following a family connection to people or places.
The other side of my job is creating exhibitions for the VGM's galleries. As a public visitor attraction we need to offer a diverse range of exhibitions and displays so we appeal to the widest audiences. We'll host a contemporary art exhibition in one gallery whilst celebrating the University's history and its links to eminent people elsewhere. An exhibition about suffragist, politician and social reformer Eleanor Rathbone, based on holdings from the Special Collections and Archives, has been especially popular.
She's Eclectic at the Victoria Gallery & Museum
And, of course, I create displays which showcase our art collections. At time of writing we have a display of ceramics, From Near and Far, which contrasts Chinese porcelain with wares from Liverpool and elsewhere in Britain. And there is an exhibition of work by women artists called She's Eclectic, which includes outstanding pieces by Bridget Riley, Gillian Ayres, Elisabeth Frink and Fiona Banner (our latest acquisition).
Our exhibitions are used as a teaching resource for students from our own University and Continuing Education courses, and those of Liverpool John Moores and Hope Universities. They are also used to inspire writing sessions and other creative practices. We hope that even more people will find something from the art collections to stimulate their imaginations or be a focus for learning.
Dr Amanda Draper
Curator of Art and Exhibitions
Victoria Gallery and Museum
University of Liverpool
---