Dot-Art Schools and The University of Liverpool: Get Involved
Posted on: 9 September 2019 by Nick Jones in 2018 Posts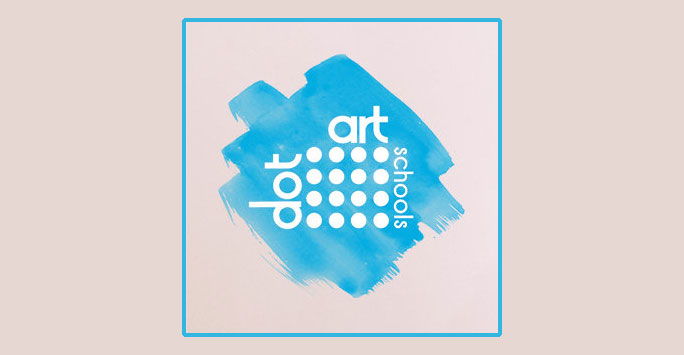 dot-art Schools is an interactive, online, inter-school art competition, taking part on an annual basis and culminating in an exhibition of the winning works. dot-art are looking for researchers and academics to collaborate in the competition and engage with schools in the region.

Set up in 2012 in response to demand from local schools and the side-lining of the arts in the curriculum, to date almost 7000 children from over 375 schools have taken part in dot-art Schools.
Open to all Primary (year 5) and Secondary (year 9) schools in the Liverpool City Region, Cheshire West & Chester, Cheshire East and Warrington, the programme is designed to nurture talent, raise attainment and take art out of the classroom and into the real world.
We know that creativity as a skill will become more and more important in the future, as AI and robotics replace many existing jobs, so ensuring children develop these skills is vital to their future employment.
There is also a growing mental health crisis in schools, which has corresponded with the reduction of arts provision. Studying arts subjects give young people a means of exploring and exorcising difficult emotions. They also improve confidence and self-esteem and are proven to have a positive therapeutic benefit, not only in recovering from mental illness but also in attaining and maintaining good mental health.
I wanted to express my gratitude for opportunities like dot-art Schools to celebrate the "small and every day wins" that usually go unnoticed at school – especially at a time where the family are going through some issues. Parent of participant.
Why Schools Take Part
Participation in structured arts activities can increase cognitive abilities by 17%.
Learning through arts and culture develops skills and behaviour that lead children to do better in school.
Students from low-income families who take part in arts activities at school are three times more likely to get a degree.
Employability of students who study arts subjects is higher, and they are more likely to stay in employment.
The Creative Industries are worth £92 billion a year to the UK economy, provide 1 in 11 jobs and are growing at twice the rate of the economy as a whole.
The World Economic Forum lists creativity as the third most in demand skill by employers in 2020, up seven places from 2010.
Creativity is likely to become even more important in the future job market and creative occupations don't have a monopoly on creativity.
In 2017, 98% of teachers and school leaders came into contact with pupils they believed were experiencing mental health problems.
Arts subjects provide many young people with a crucial outlet to release pressure and provide a way of processing and articulating difficult emotions.
How can academics get involved?
In 2018/19 Dot Art worked with 86 schools; primary, secondary and SEN. Dot Art would be delighted to work with an academic who is interested in engaging with some or all of our schools to further their research in a way that benefits the school at the same time. For example you might work with a group of students on a creative project which also informs or furthers your area of interest.
Some of the areas we think could be explored (but you may have others):
Links between art and young people's mental health
How art and creative learning benefit wider academic performance
How art and creative learning help develop skills vital for future employment
Cross-curricular projects , e.g. Art and History, Art and Maths
Please contact Kate Spicer in the first instance to discuss your idea. You may also wish to apply for a Knowledge Exchange & Impact Voucher to support the collaboration. You can find details of the scheme here. Alternatively you may be able to source support via school based R&D funding.
---