Meet The University of Liverpool's Derby Fellows
Posted on: 24 September 2019 by Nick Jones in 2018 Posts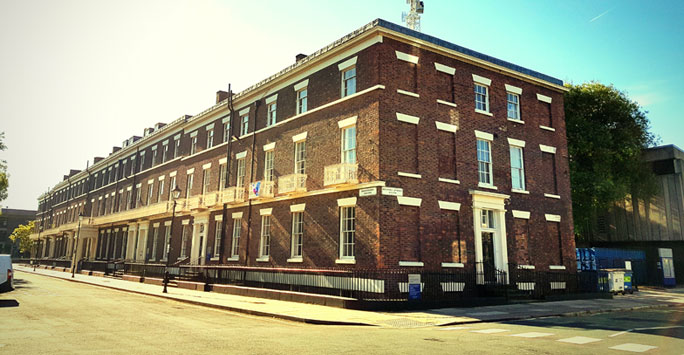 The University's Derby Fellowships are designed to recruit and nurture a new generation of outstanding and ambitious academic leaders. With one cohort already in place, and another ready to start in January 2020, say hello to the latest members of the Faculty.
Derby Fellows who joined in 2019
Dr Cat Mahoney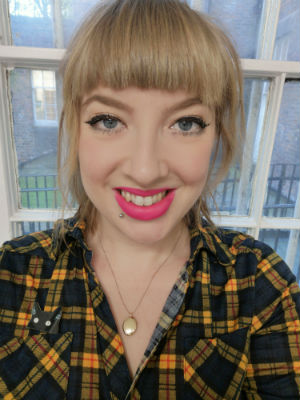 Dr Cat Mahoney is on her way to being a research leader in Communication and Media after being awarded one of the inaugural Derby Fellowships in 2018.
With a background in both history and media studies, Cat brings an interdisciplinary approach to research and teaching. She has a particular interest in the role of television and digital applications in place making and our understanding of the past, aligning to the University's heritage research theme.
Cat is co-editor of the scholarly edition 'The Past in Visual Culture: Essays on Memory, Nostalgia and the Media,' (McFarland 2017) in which she also contributed a chapter on representations of the Women's Land Army, and her work was also published in Frames Cinema Journal (2015) Issue 7: Conflicting Images Contested Realities.
Cat cites the Derby Fellowship's bespoke career development pathway and mentoring programme as providing the opportunity to develop her existing leadership, research and pedagogical skills to become a future research leader.
A monograph based on Cat's doctoral research, 'Women in Neoliberal Television Drama: Representing Gendered Experiences of the Second World War,' will be published by Palgrave Macmillan in November 2019.
Dr Patrícia Rossini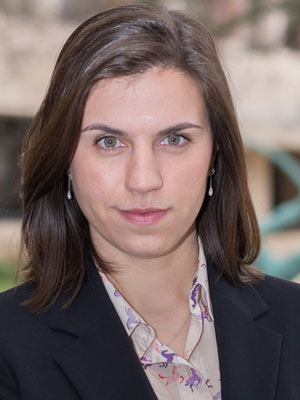 Patricia Rossini (Ph.D., Federal University of Minas Gerais, Brazil) is a Derby Fellow in the Department of Communication and Media at the University of Liverpool, UK.
She was previously a postdoctoral researcher in the iSchool at Syracuse University (USA). Her research focuses on online political talk, uncivil discourse, digital campaigns, computational methods, and misinformation.
As a Derby Fellow, Patrícia will focus on developing her research in three main areas, supported by external funding. She is the lead investigator of a research project funded by WhatsApp to study misinformation in Brazil, co-principal investigator in a project to devise metrics to assess conversational health based on her work on uncivil and intolerant discourse, funded by Twitter, and co-PI of a comparative research project funded by Facebook to study visual misinformation on social media and mobile messaging apps in eight countries across five continents.
Her work has been published by Social Media+Society, the International Journal of Communication, the Journal of Information, Technology & Politics, and the Journal of Public Deliberation.
Dr Eunice Guo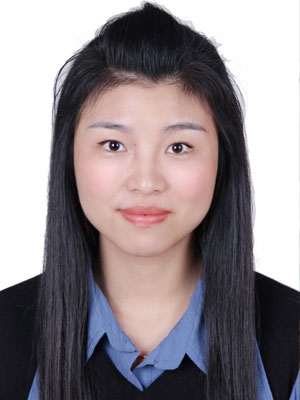 Dr Guo graduated from The Hong Kong Polytechnic University with a PhD degree in Fashion Operations Management. She also obtained her Master's degree in Information Systems from The Hong Kong Polytechnic University. Before joining the Management School, Eunice has worked in The Hong Kong Polytechnic University as a Postdoctoral Fellow.
Her current research mainly focuses on two areas: consumer returns in operations management, and sustainable operations in global supply chain management. Some of her related research papers are published in European Journal of Operational Research (ABS 4-rated journal), IEEE Transactions on Engineering Management, International Journal of Production Economics, International Journal of Production Research, IEEE Transactions on Systems, Man, and Cybernetics: Systems, and Transportation Research Part E (ABS 3-rated journals).
In addition, for her research area of sustainable operations in global supply chain management, Eunice is currently co-editing a Special Issue on "Sustainable Logistics and Supply Chain Management in Emerging Markets" for Transportation Research Part E: Logistics and Transportation Review (ABS 3-rated journal). This special issue aims at encouraging researchers to study sustainable logistics and supply chain management in the emerging market context.
Our other current Derby Fellow is Dr Daniel Xing.
Derby Fellows who joined us in January 2020
Dr Leona Vaughn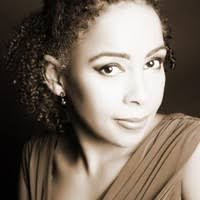 Leona gained her PhD in June 2019. Her thesis is a sociological qualitative, multi-phase inquiry into how practitioners imagine and operationalise the safeguarding 'risk-work' for identifying and working with 'childhood radicalisation'.
She has extensive experience as a professional and academic researcher in the field of equalities and social justice in public and charity sectors in the UK and operating internationally.
She has worked on a number of successful interdisciplinary projects as a researcher within the University of Liverpool including researching knowledge production of 'Cancer and Inequalities in Liverpool' with SSPC and Public Health; 'The Role of People and Place in Neighbourhood Identity: Belonging and Social Inclusion' with SSPC and Geography; and 'Clothes, Chocolate and Children: Realising the Transparency Dividend' in the Department of Politics.
Derby Fellowship Proposal - Doing Harm By Doing Good?
Can 'modern slavery' research, in how it is designed and delivered, avoid the pitfalls of the 'colonial gaze', 'poverty porn' and 'saviour' behaviour?
Furthermore, how can the knowledge that is produced on this social harm, however well-intentioned, not result in further or different types of harm to communities already considered 'vulnerable' in different contexts (e.g. socio-economic, LGBT+, migrant, minority ethnic and religious)?
Leona's work will develop an exciting, innovative interdisciplinary approach to avoiding harm in the design and delivery of modern slavery research, through centring women and children in decolonial approaches to processes for research and knowledge production.
Dr Bram Vanhoutte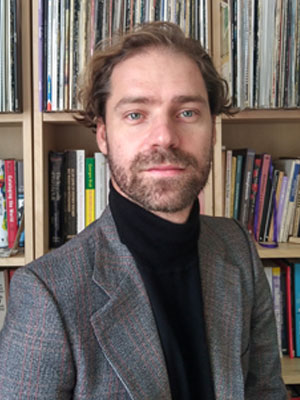 Dr Bram Vanhoutte is a sociologist who investigates how health and wellbeing inequalities are shaped by the life course, zooming in on the influence of social position, housing and migration. In his Derby Fellowship he will focus on subjective age and its relation with the timing, impact and context of ageing transitions, in the process documenting alternative ways of ageing in counter to the dominant narrative of successful ageing. He masters a wide range of advanced quantitative methods, which he uses to address theoretically grounded issues around how time matters for individual development, untangling the connections between generation, historical period and age.
Dr Vanhoutte holds a Master and Bachelor degree in Sociology (2004, Free University of Brussels), a Master degree in Economics (2005, University of Ghent) and a PhD in the Social Sciences (2011, University of Leuven). He previously was a postdoctoral researcher (2012-2014) and Simon Fellow in Sociology (2016-2019) at the University of Manchester and Data Impact Fellow at the UK Data Service (2017-2018). He has been visiting scholar at the Swiss Centre for Expertise in Life course Research LIVES at the Universities of Geneva and Lausanne (2018) as well as Australian Centre for Excellence in Population Ageing Research at the Australian National University and University of Sydney (2015). He is an associate editor for the journals Longitudinal and Life Course Studies and Survey Research Methods.
Dr Barry Hazley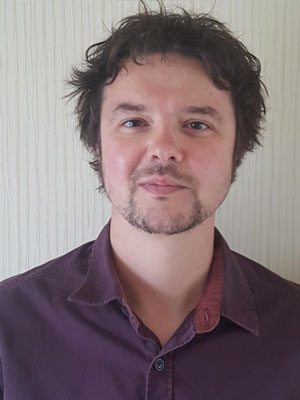 Dr Hazley is a social and cultural historian of modern Britain and Ireland, with specialist research interests in histories of memory and everyday life, migration and diaspora, and war and conflict.
His first monograph, Life history and the Irish migrant experience in post-war England: myth, memory and emotional adaption, was published by Manchester University Press this year, and he is co-author, along with Lynn Abrams, Ade Kearns and Valerie Wright, of Glasgow: High-rise Homes, Estates and Communities in the Post-war Period (Routledge, 2020).
His current and ongoing research explores the legacies of the Troubles within British society and culture via the life histories of British military personnel and the experiences of Northern Irish migrants who settled in Britain during the period.
Dr Kerry-Ann Barry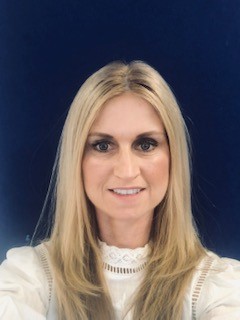 Kerry-Ann Barry is a former Graduate Teaching Assistant of the School of Law and Social Justice.
Her PhD, awarded in 2018, focused on the withdrawal of legal aid from most civil and family matters and the consequential growth of litigants appearing in court without legal representation.
Kerry's research is empirical in nature and involves a socio-legal qualitative investigation of recent changes to the family justice system. In particular, she is interested in themes encompassing access to justice, litigants in person, domestic violence, unregulated legal advisers and the gendered nature of family courts.
Find out more about the Derby Fellowships programme at the University of Liverpool here.
---