Professor Claire Taylor Appointed to GCRF Strategic Advisory Group
Posted on: 15 August 2018 by Nick Jones in 2018 Posts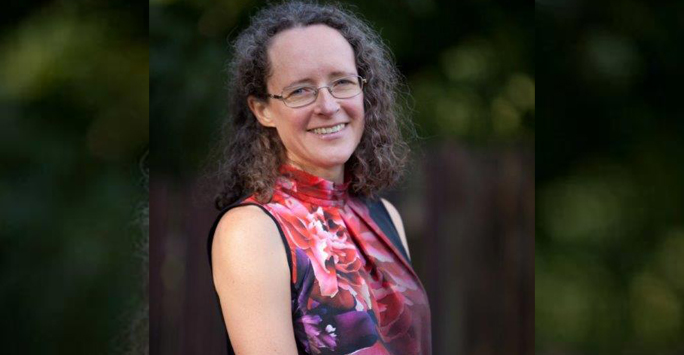 Congratulations to Professor Claire Taylor who is amongst five new members who have been appointed to the Global Challenges Research Fund (GCRF) Strategic Advisory Group. The new members with varied backgrounds from academia and international development have been appointed for an initial two years to provide advice and support to the GCRF.
The main task for the Strategic Advisory Group is to provide independent advice on the strategic research priorities of the GCRF and ensure the fund is optimised to address the problems faced by developing countries. The group will also advise on the effectiveness of processes and mechanisms for delivery of the GCRF.
New members
Professor Claire Taylor is Gilmour Chair of Spanish in the Department of Modern Languages and Cultures at the University of Liverpool, UK. She is a specialist in Latin American culture, with a particular focus on digital culture, memory and conflict. She is currently working on a project on Conflict, Representation and Women Victims in Colombia. Claire also sits on the university's Global Challenges Strategy Group which has institutional oversight of GCRF, Newton Fund and other research delivering impact in low and middle income countries.
Mr Markus Geisser is Senior Policy Advisor for the International Committee of the Red Cross. He has worked as an aid & development practitioner and senior operations manager in protracted conflicts and war to peace transitions in Africa, Middle East and Asia, as well as a humanitarian policy stakeholder and humanitarian diplomat in Washington DC, London and Geneva.
Professor Howard Griffiths is Professor of Plant Ecology at the University of Cambridge and a Fellow of Clare College, Cambridge. His leads an active research group which engages in fundamental science across disciplines (from molecular biology, via crop physiology, to tropical forest ecology), which integrates issues such as Global Food Security and Climate Change impacts.
Professor Nyovani Madise is Director of Research and Development Policy at the African Institute for Development Policy (AFIDEP) whose mission is to make evidence matter in Africa's development. She also heads the Malawi office of AFIDEP and leads the thematic areas of reproductive health and maternal, newborn, child, and adolescent health. Previously she was Professor of Demography and Social Statistics at the University of Southampton.
Professor Yacob Mulugetta is Professor of Energy and Development Policy, and Director of the MPA programme at the Department of Science, Technology, Engineering & Public Policy (STEaPP) at University College London. Between 2010 and 2013, Yacob was based at the UN Economic Commission for Africa in Addis Ababa, Ethiopia where he helped set up the African Climate Policy Centre (ACPC).
The five new members will join the current GCRF Strategic Advisory Group members. The group has been convened to ensure a breadth of expertise and experience across research disciplines and interactions with developing nations. Another call for nominations for members will be announced in 2018.
The Global Challenges Research Fund is an initiative from the Department for Business, Energy and Industrial Strategy (BEIS) and operates across a number of delivery partners including: the UK Research Councils, the Higher Education Funding Councils for England, Scotland, Wales and Northern Ireland, the Academy of Medical Sciences, Royal Society, British Academy, the Royal Academy of Engineering, and UK Space Agency.
---