PGRs: Get Involved In The Latest Podcasts From The Sustainable & Resilient Cities Research Theme
Posted on: 4 November 2020 by Nick Jones in 2018 Posts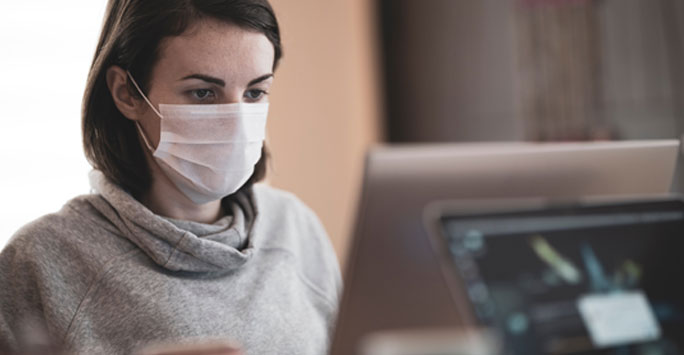 Following on from the successful first series of podcasts, 'Emerging from Covid-19 Stronger: Perspectives from the Liverpool Doctoral Community', PGRs from across the University are invited to take part in series two, focussing on doing a PhD during a global pandemic.
Sustainable and Resilient Cities: Liverpool Podcast – Looking back and moving forward
Theme lead Professor Mark Boyle and podcast producers and PGRs Abi O'Connor and Ronnie Hughes write:
We are delighted to be writing a reflection on the first series of our podcast series 'Emerging from Covid-19 Stronger: Perspectives from the Liverpool Doctoral Community'. The series has explored PhD students' work in response to the COVID19 pandemic, and its impacts on the Liverpool City Region.
We started this project during lockdown as a space for PhD students to share their work and highlight the various applications that it has in the current, and rapidly changing, climate. And the series has turned out to be both cross-disciplinary and inter-institutional, featuring students from both social and physical sciences, from University of Liverpool and John Moores University.
We've explored a wide breadth of topics, including the shift to digital mental health services during lockdown, the importance of green spaces for mental and physical health, social businesses responding to the needs of our communities and the geographically uneven impact of central government policies.
As one of our primary aims, with the support of Professor Mark Boyle, was to create a space in which PhD students' work could be disseminated widely and accessibly, and in a way that supported students' own thinking and development. The fact that the episodes have so far had over 1,500 plays, with listeners from Liverpool, across Britain, and a global reach across America, Australia, Europe and Asia has been more than satisfying. As has the podcasts having been picked up across major platforms like Spotify, Google and Apple.
In the words of one of the PhD students Olly Kennedy: "Speaking on the podcast was a fantastic experience, providing a soundboard for ideas and exploration. Although the typical academic process is important, sometimes just talking and seeing what comes out can be equally useful. PhD researchers have a voice, and a voice that has reached over 1,500 people."
Olly Kennedy PhD Student ULMS, University of Liverpool
Get involved with series two: 'Doing a PhD amidst the global pandemic'
Following the success of our first series, we have begun planning series two, which will broadly focus on 'Doing a PhD amidst the global pandemic'.
Episodes will explore various topics & issues facing PGRs currently, including changes to research methods, writing during lockdown and life beyond the PhD, exploring balancing working from home with other responsibilities, together with continuing to feature individual PGR's research work.

Our aim being that the upcoming series will be part of helping to bridge the current gap left by a continuing limited access to our physical universities. In developing conversations with current students at various stages of their research, and building on our now established digital reach, we believe that the podcast will be a useful resource for the PGR community at Liverpool and well beyond.
We already have a couple of episodes of the new series ready to go, but we more than welcome expressions of interest from PGR students who'd like to join us to discuss their research and/or their current experiences. And also welcome suggestions about ideas, issues or topics that other PGRs would like us to discuss in upcoming episodes.
We ask that EOIs, 200-300 words about your research, are sent to aoconnor@liverpool.ac.uk by 18th November 2020.

---