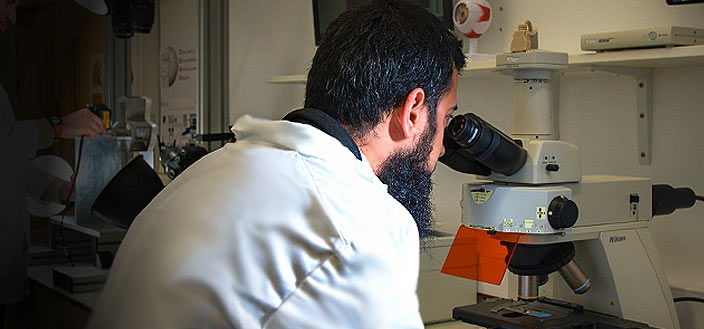 Pace setting engineering research
We provide a well-equipped, well-resourced research environment that encourages collaboration across disciplines, departments and organisations.
Research is focused on three centres to reflect today's key challenges: engineering sustainability; engineering dynamics; materials and structures.
These provide platforms for the school's specialists in fields such as aerospace engineering, civil engineering, mechanical engineering, materials engineering, and design & manufacturing.
Collaborations
Recently we have worked with colleagues across the University to found new institutes, for renewable energy and risk & uncertainty.
Additionally you will find many other innovative collaborations here, such as our work on Biomechanics, with the Faculty of Health & Life Sciences.
Our programmes frequently involve external partners, both academic and industrial, regionally, nationally and internationally.
The Virtual Engineering Centre (VEC) is the leading technology innovation centre for engineering development using Virtual Engineering technologies and expertise. The VEC is a partnership between, the School of Engineering at the University of Liverpool, the Science and Technology Facilities Council (STFC), BAE Systems, North West Aerospace Alliance (NWAA) and Morson Projects.
N-STAR (Nuclear Science and Technology Applied Research) forms a hub of advanced interdisciplinary nuclear science and technology research.
Looking ahead
As part of an elite Russell Group university, we have significant funds to invest in research and are constantly searching for new opportunities.
We are keen to speak to potential partners and to expand our community of postgraduate / PhD students in line with our expanding research programme.