Teaching Facilities
The School of Engineering has world-class, modern, engineering teaching and learning facilities designed to provide for the distinctive way engineering students engage actively with their learning process through design-make-test activities. Europe's premier engineering Active Learning Laboratories include two floors of flexible laboratory and design teaching space which are used exclusively by up to 300 undergraduate and postgraduate engineering students at any one time. Built as part of a £32m investment, they also contain our manufacturing robots and rapid prototyping teaching facilities. It's an excellent place for engineering students to develop their practical and design skills, collaborate and network.
The School's impressive specialist engineering research laboratories and research facilities also provide the setting for student practical work and many student projects.
Modern Teaching and Study Spaces
The School of Engineering also houses one of the University's largest PC teaching/study rooms with over 160 high-specification workstations with specialist engineering software installed. Traditional lecture theatres and teaching laboratories in the School are complimented by numerous large and small lecture theatres and PC teaching centers are available to engineering students across the campus.

Active Learning Labs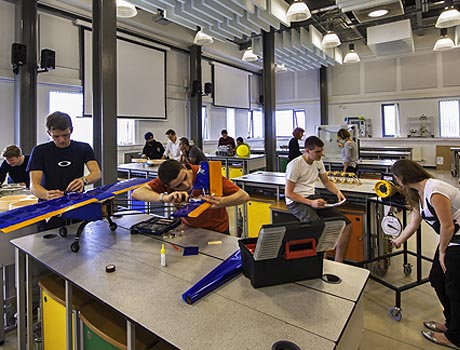 Robotics Teaching Labs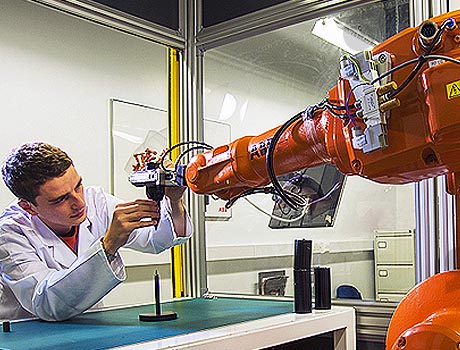 Formula Student Workshop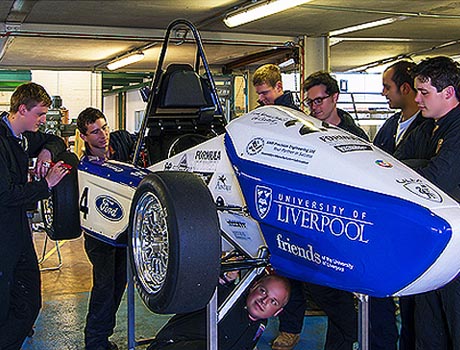 PC Study Suite in School of Engineering