Raising awareness of pancreatic diseases
Posted on: 13 June 2023 by Dr Muhammad Awais in June 2023 posts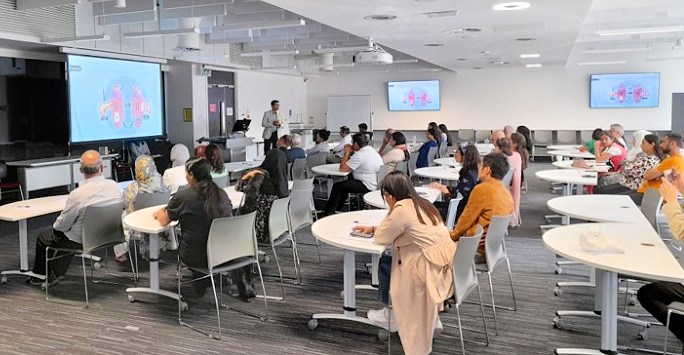 Dr Muhammad Awais is a Senior Postdoctoral Scientist from the Department of Molecular and Clinical Cancer Medicine. His research focuses on acute pancreatitis, including identification of novel drug targets, and drug discovery and development for inflammatory diseases.
Pancreatic diseases are on the rise globally. In England, cases of pancreatitis, an inflammatory disorder of the pancreas, have been increasing by 3% each year. The severe form of acute pancreatitis can cause multi-organ failure and there are currently no drug treatments available for this complex disease.
In the UK alone, there are around 4.5 million people living with diabetes. Diabetes can damage nerves, affecting the body from head to toe, with serious consequences for people's quality of life.
BAME communities in particular are at high risk of developing pancreatic diseases. This is for a variety of reasons, including lack of awareness, socio-economic status, lifestyle and type of food intake, e.g., high calories and cholesterol.
Raising awareness
Myself and colleagues from the Liverpool Pancreatitis Research Group recently held an outreach event at the University's Central Teaching Hub. Entitled 'Biryani with scientists and medical doctors', the event was aimed at raising awareness of pancreatic diseases in BAME communities. Moreover, a session was also organised on mental health issues in BAME students and their attainment gap in obtaining a higher education degree.
Researchers including Professor Robert Sutton and Mr Rishi Mukherjee from the University of Liverpool and Liverpool University Hospitals NHS Foundation Trust, as well as a local GP, delivered a series of interactive talks on pancreatic diseases, pancreatitis and diabetes.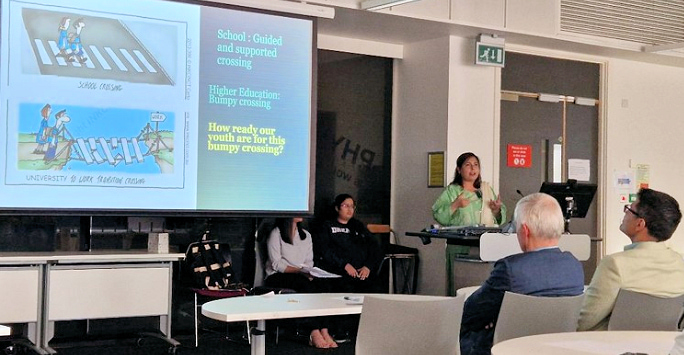 This was followed by an interactive session by Dr Raheela Awais from the School of Life Sciences on 'Mental Health Challenges: Are our youth ready for the higher education'. Two young doctors, of BAME background, also shared their experiences and challenges of student life.
Overall the event was very well attended by BAME communities, with more than 55 people of varying ages (including Sixth Form students). All attendees were keen to learn and participated enthusiastically in discussions, both during and after the talks. We received extremely useful feedback and would be keen to organise more outreach events targeting hard-to-reach communities in Liverpool.
Previously, Dr Awais and Colleagues have organised a successful public engagement event "Coffee with Scientists & Medical Doctors, targeting hard-to-reach ethnic minorities in Liverpool. Dr Awais is a recipient of the Wellcome Trust Public Engagement and Involvement Grant Scheme 2022 by the Faculty of Health and Life Sciences.