Cultural Heritage Promoting Quality of Life in the At-Risk Megacity Periphery of Kolkata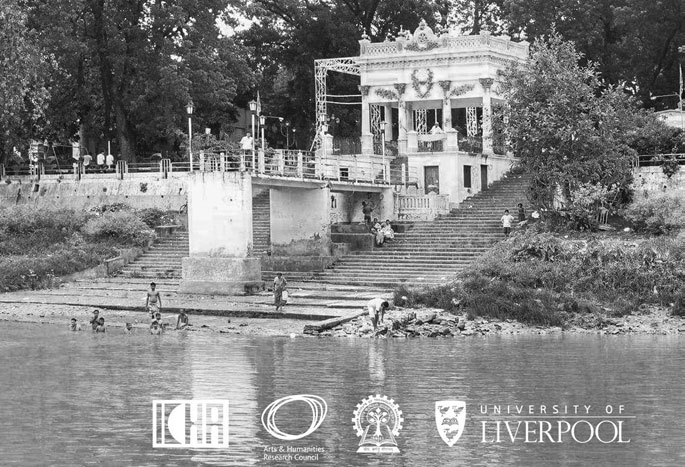 Image: Flyer designed by ARCHIAM's Claudia Briguglio for the project HeritageFest, a community outreach day on 25 November 2018 involving 25 schools and colleges in West Bengal.
Background
The Hugli River of Cultures Project is a collaboration between researchers at the University of Liverpool (Modern Languages and Cultures – Dr Ian Magedera; Architecture; and Geography), the University of Birmingham's Ironbridge International Institute for Cultural Heritage (Anthropology), and Indian Institute of Technology, Kharagpur (Environmental History).
The Project
The focus of this project are the five former trading posts and garrison settlements up the Hugli River from the megacity of Kolkata. Together they form a uniquely rich heritage corridor which is only now sporadically becoming the focus of national and individual international heritage initiatives.
None, however, have built capacity in India in a sustained manner and, most importantly, none have looked to the river as a conduit of culture. This project will transform that situation. When it ends in January 2020, across all five cities, heritage activists will be upskilled to international standards in the documentation and promotion of both tangible and intangible heritage, energising the third sector groups.
Team members will collaboratively produce a diverse toolkit of cultural documentation including a substantive Heritage Management Strategy, an hour-long docudrama, architectural drawings, a postcard book, a photographic exhibition, recorded eyewitness testimony, and an augmented reality (AR) app.
Collaborations
The project has collaborated closely with one of the most active heritage preservations in India, the Pondicherry Chapter of the Indian National Trust for Arts and Cultural Heritage (INTACH). Their Co-convenor and senior architect have been able to give practical advice to owner-custodians of grand houses, many of which are domestic heritage in danger.
The project has also benefitted greatly from the expertise of local NGOs such as Chandernagor Heritage and leading conservation architectural practices such as Aishwarya Tipnis Architects, New Delhi.
Being part of this project has made see my home town with new eyes.
Tiasha De, volunteer on the Hugli River of Cultures Project
Recent activities
The project has delivered a series of impact activities for different constituencies such as owner-custodian meetings, a public photographic exhibition, a planners' round table at the British Council in Kolkata, and a river symposium for NGOs and local activists.
The project is also proud to have provided the resources, documentation and training to its young heritage activists to allow them to deliver heritage walks. The recent project HeritageFest, consisting of quizzes, drawing competitions, interactive lectures and debates for students and their teachers, saw a project book distributed free-of-charge to all participants. The event was extensively covered in the local and regional press in both Bengali and English.
Funding
Work on this project first started on 14 February 2018 with an AHRC/Newton/GCRF Major Award and is being taken further thanks to a GCRF Global Impact Accelerator grant awarded in November 2018. Our Indian partners at the IIT Kharagpur are funded by the Indian Council for Historical Research.
Publications
Antara Mukherjee (ed) Chandernagore mon amour: the Citadel of the Moon (Liverpool: Liverpool University, 2018), 259 pp.
This bilingual English/Bengali collection of essays by project members and invited specialists provides new interpretations of Chandernagore's tangible built heritage, and its intangible cultural heritage from pre-colonial, through colonial and onto post-colonial times. The book is richly illustrated with original colour and black & white photographs and contains a timeline and links to digital resources such as photostories.
More information
For more information please visit the project's website, and Facebook page.