New Institute of Popular Music Podcast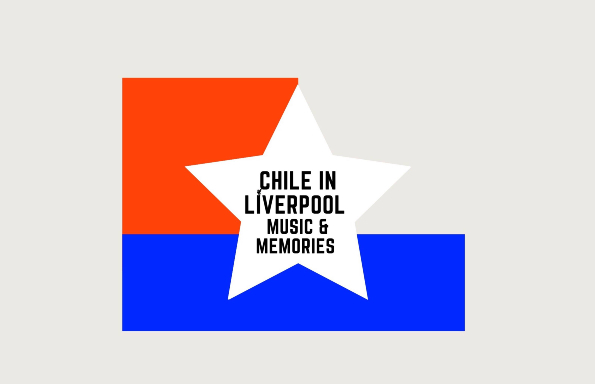 In this pilot episode, University of Liverpool's academics discuss the Institute of Popular Music's archive. In particular the collection of Robert Pring-Mill which features sound recordings, posters, albums and ephemera surrounding politically committed songs from Chile by artists including Víctor Jara and Violeta Parra. Future episodes will explore different aspects of memory and well-being, using archives for music-related reminiscences, the work of IPM musicologist Jan Fairley and the Merseyside Chile Solidarity Campaign.
Listen below or at AnchorFM: https://anchor.fm/instpopmusic
The Chile in/en Liverpool: Music & Memories - Música & Memorias podcast series explores the power of musical reminiscences to promote well-being.
In this first episode, we'll hear from Lisa Shaw of the University of Liverpool's Department of Languages, Cultures and Film who has led a project in Brazil and the UK on the power of cinema and film music to improve the emotional health of older people and those living with dementia through reminiscing. She is joined by Sara Cohen, Director of the Institute of Popular Music (IPM), and Jacky Waldock, who is a researcher on sound and place-making.
We'll be introduced to the late Robert Pring-Mill, whose collection of sound recordings, posters, albums and ephemera inspired this podcast series. Pring-Mill was a University of Oxford professor who taught and studied Spanish and Latin American literature. His interest in politically committed songs and poems dated from a visit to Chile in 1948. We'll hear quotations of songs by artists such as Víctor Jara, Quilapayún, Inti-Illimani, Los Prisioneros, Violeta Parra and others who were important to the anti-Pinochet resistance between 1973 and 1990. These remain significant in today's Plaza de la Dignidad campaigns for constitutional, political and economic reforms in Chile.
Future episodes will include a series of 'Inheritance Tracks' interviews, where members of the local Chilean community in Merseyside talk about music they have inherited, and music they cherish. One of the project's aims is to encourage people with ties to Chile and their families and friends to share music-related reminiscences. The podcast episodes will explore different aspects of memory and well-being, such as IPM musicologist Jan Fairley's work and activism, music and the Merseyside Chile Solidarity Campaign, the Cultural Resistance to Pinochet in Santiago.
Click here to listen to our Spotify Playlist of music associated with this podcast episode.
This episode is being launched on 28/09/2021 - what would have been the 89th birthday of Victor Jara - the eminent Chilean poet, teacher and singer-songwriter of the Nueva Canción Chilena (New Chilean Song) movement. Jara was murdered by the Pinochet regime following the coup in 1973.
We are very grateful for a grant from the Northern Network for Medical Humanities Research which has enabled the development of the podcast series.
Contributors to this episode were:
Alex Blair, Languages student, University of Liverpool;
Professor Sara Cohen, James and Constance Alsop Chair in Music, University of Liverpool;
Poppy Poole, Languages Student, University of Liverpool;
Lisa Shaw, Professor of Brazilian Studies, Department of Languages, Cultures and Film, University of Liverpool;
Dr Jacqueline Waldock, Faculty Impact Fellow Humanities and Social Sciences, University of Liverpool
Original Music by Francisco Carrasco and Esteban Perez