My year in Colombia
Posted on: 13 June 2023 by George Alexander in 2023 posts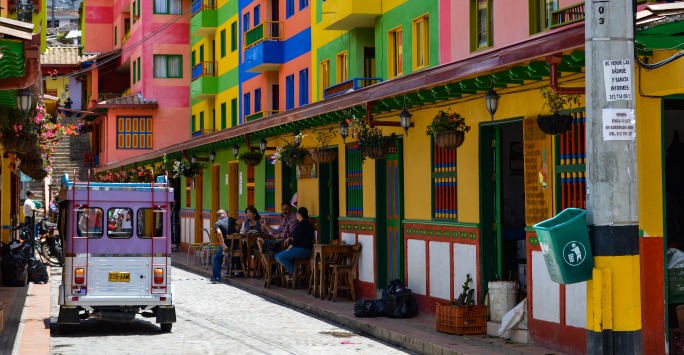 Hello everybody, my name is George Alexander and I'm a third-year student of Hispanic Studies. I chose to focus on languages, therefore for the past 3 years I've been studying Spanish, Portuguese and Catalan which enabled me to study abroad for a year.
Amongst other things, travelling, for me, is a great motivation and enjoyment in life. I love to be engulfed in new cultures and surrounded by new languages. This wanderlust brought me to Colombia 3 years ago. It was love at first flight and as a result many of my decisions at university were based around spending this year in Colombia. After lots of stress and uncertainty leading up to my year abroad due to the COVID-19 pandemic I finally managed to secure myself a job working as a language assistant at a university in Bogotá.
At first, I wasn't too pleased with the prospect of moving to such a large, wet and cold city however Bogotas charm quickly grew on me. I've enjoyed exploring the cobbled streets and admiring the unique graffiti of the old town, in addition to touring the various bars, nightclubs and tejo courts of the city. I was surprised to find out that each and every neighbourhood has a different personality therefore it was impossible to become bored of my new home.
My work at the university demanded lots of personal development from improving my time management and communication skills to becoming more independent to work alone creating new learning materials for my students at the university. I've certainly enjoyed being a part of the university and having the opportunity to watch my students become proficient English speakers. I believe that working at the university instead of studying at a foreign university gave me a fuller experience because I was in a professional environment and treated as an employee as opposed to a student, I suppose I could say that instead of being a student this year I became the professor.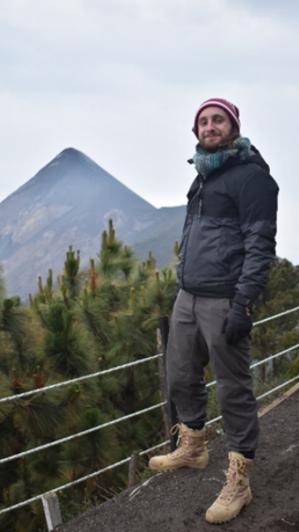 Outside of my work at the university I made the most of every second I could. This academic year I managed to visit many places in Colombia from the ancient Tatacoa Desert to the sacred Paramos of the Andes however I also explored as much of Latin America as I could managing to visit Guatemala, Honduras, El Salvador, Mexico and even Cuba. If I could recommend you visit one country aside from Colombia it has to be Guatemala, above is a picture from the Acatenango volcano with Fuego in the background (an extremely active volcano).
Unfortunately, now my year in Colombia is coming to a close but I'm looking forward to finishing my degree in England and returning to Latin America soon after. For those that haven't yet had the chance to visit this wonderful part of the world, now is the time!
---