A thank you to Argentina.
Posted on: 12 June 2023 by Harriet Black in 2023 posts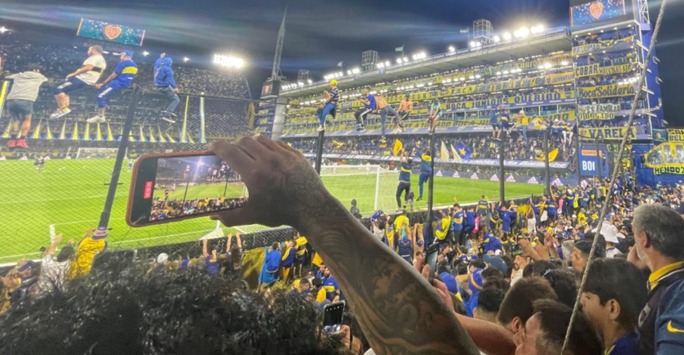 Looking back on my year abroad and the exciting trips I had across Argentina and Brazil, including watching history being made when Argentina won the world cup!
Firstly, I would like to thank the donors that have made my year abroad experience so much easier and accessible. With the scholarship I received I have been able to travel all of Argentina and even Brazil too, making my year even more unforgettable.
Without the scholarship I would not have been able to see so many of the amazing places I visited this academic year. During my 12 months in Argentina, I have visited: Cordoba, Mendoza, Igúazu Falls, El Calafate, El Chalten, Jujuy and Salta. I also got to bring the new year in on Copacabana beach in Rio de Janeiro, Brazil.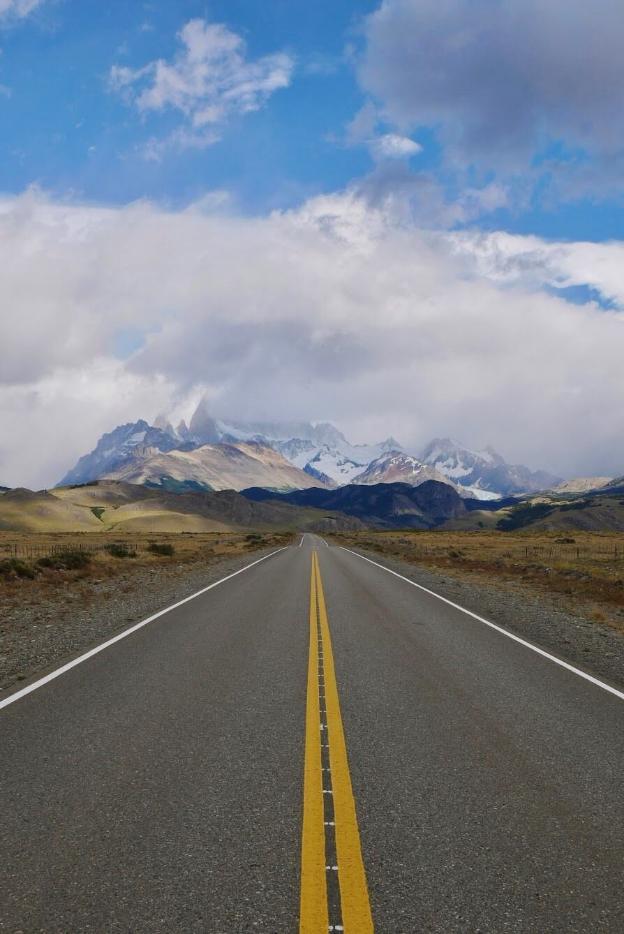 Every single place I have visited has been incredible in its own unique way, however I think the place I enjoyed the most was Mendoza.
I am so glad that I chose to step out of my comfort zone and study in South America, as I truly believe I have learnt more about myself this year than I have ever before. Not only did I learn how to be independent and resilient, but my ability to adapt to new circumstances quickly has also improved immensely.
I also learnt to really appreciate home whilst I was away. The majority of us take for granted living in the United Kingdom, a well-developed country with a stable and strong currency, and a place where people from less developed countries dream of visiting or living.
My level of language has improved immensely, I am constantly complimented on how well I speak which fills me with so much confidence even though from time to time I still struggle. I think coming here was harder at first due to the difference in accent, tenses, and slang however totally worth it in the end for the amount my Spanish has improved.
I have met so many amazing people, including other international students and backpackers, but my favourite people that I have met would have to be Argentinians. They are always so curious and interested about why I am here, so friendly and so helpful!
At first it was super difficult plucking up the courage to introduce myself to my new classmates and professors in a different language, but it was so worth it. I really do feel like I have made friends for life here.
One friend I made that I would like to mention is Aye, who I met in my first week of classes at la UNSAM. When I first arrived, I was still getting used to the accent, so struggled with Spanish a little. Aye doesn't speak any English but was so patient with me when I made my mistakes. She invited me to celebrate Mother's Day with her (very loud) Argentinian family. I loved it, we spent the afternoon eating asado, drinking malbec and sharing mate.
Her family made me feel so welcome and at home even though home for me was so far away. They ended up inviting me and my sister to spend Christmas with them, which was one of my favourite days of the exchange here. The kindness Aye and her family have showed me this year is just a representation of how welcoming people are here.
However, by far the best part of the exchange was . I heard they were crazy about football but the passion they have is something I never seen before, and it is quite remarkable. It was so beautiful to see the country to come together to support the team and obviously Messi, and I loved being part of the celebrations. Going to the Obelisco the evening they had won was so surreal, I remember thinking to myself that this is a day I will tell my children about.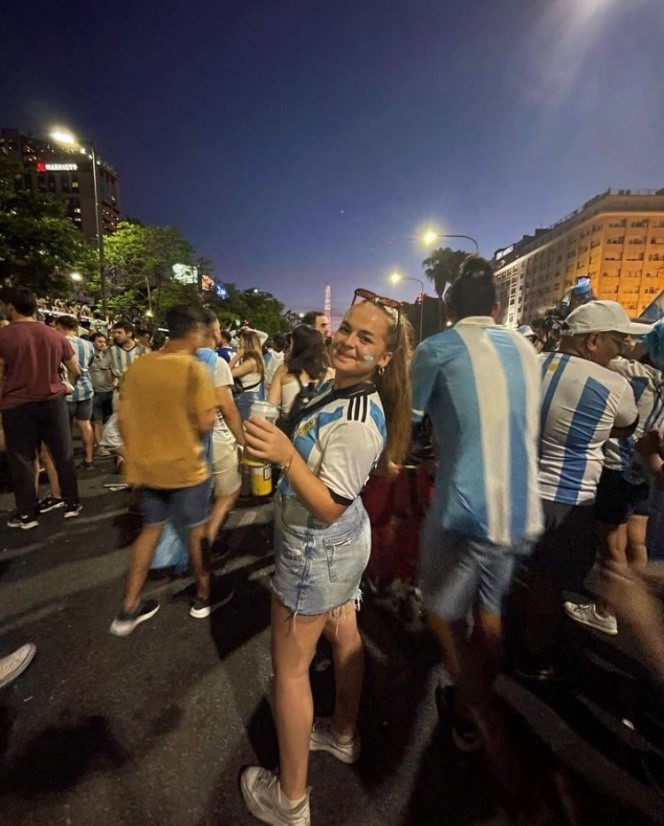 I have had the best year of my life in Argentina, I really don't want my time to finish, and I believe choosing to study abroad in Argentina was one of the best I have made.
---