19th Edition of the Italian Language Week in the World
Posted on: 11 November 2019 in 2019 posts

Last week marked the 19th Edition of The Italian Language Week in the World, a celebration of Italian language this year dedicated to Italian and the stage. Like every year, the Italian Subject Group of the Department of Modern Languages and Cultures launched some local events.
The Italian Subject Group hosted a concert by Paolo Fuschi, an independent musical artist from Sicily now based in Manchester. His catchy music is characterised by different musical genres such as funk, soul, jazz, and reggae. The band played some captivating original pieces in both Italian and English. At the end of the concert, the students who were in the audience had the chance to talk with the artist and his band members in both Italian and English, not only about their music but also about Italian language and culture.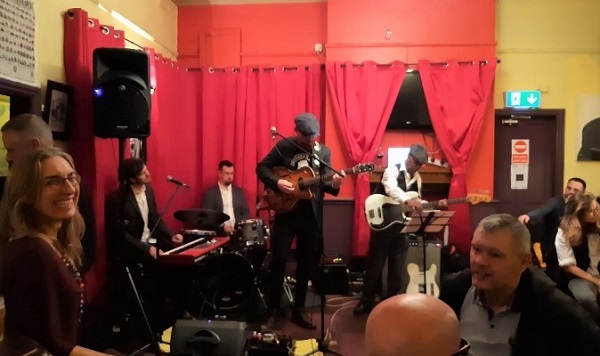 Within the same week the staff in Italian organised a Discovery Day with local schools with activities aimed at promoting the study of the Italian language. The schools that participated were Formby High School, North Liverpool Academy, Greenbank High School, and Bellerive FCJ Catholic College. The day started at 10am at the Eleanor Rathbone Building, where the Head of Department of Modern Languages and Cultures, Professor Anna Saunders, welcomed the students.
The students, divided into groups, had the chance to visit the facilities and the main buildings of our campus. After that, they moved to the classrooms where they were able to attend fun and "tasty" Italian language lessons: they learned to express their tastes in relation to food and drinks, and to introduce themselves. However, the day did not end there. All the students met up for lunch at Vine Court, where they had the opportunity to sample Italian dishes before heading back to their schools with full bellies!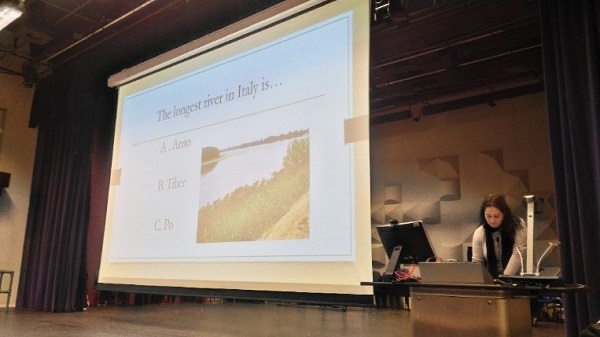 The students and the teachers kindly let us know their impressions of the day, here are some quotes from their feedback:
"I love it, I learnt lots and enjoyed every minute" (student)
"A good chance to communicate to new people" (student)
"Educational" (student)
"It was a good day and I want to do it again! (student)
"The children really enjoyed learning Italian" (teacher)
"We really appreciate today, the students have loved it and learnt" (teacher)
"Our pupils have had a lovely day!" (teacher)
Discover more
---