Der Hammer – Student Newspaper in German by our Final Years!
Posted on: 2 July 2019 by Anke Bohm in 2019 posts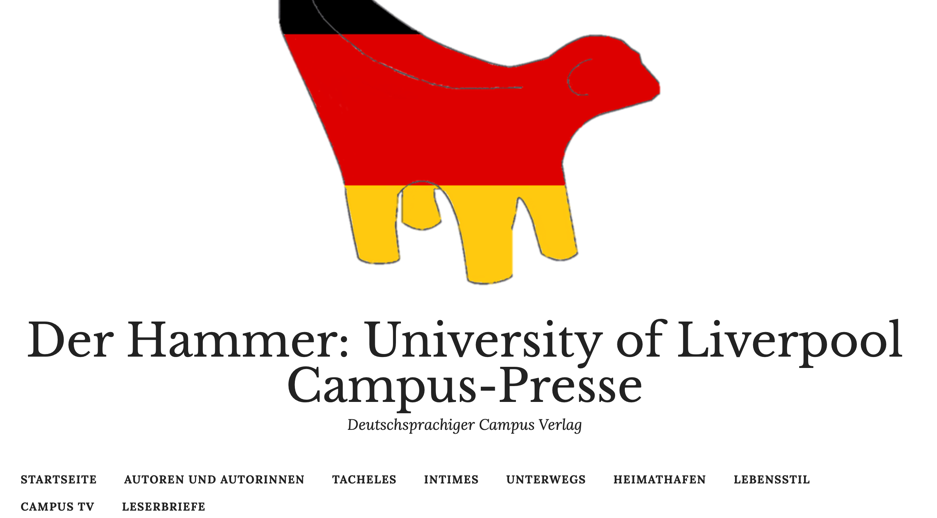 A busy and eventful academic year is coming to an end – and what better way to celebrate the successful completion than a little throwback to one of this year's most exciting student projects?
One of these projects is the student newspaper which came to life as part of the final year German language module in semester 1. In the one hour per week that was dedicated to the production of written texts with DAAD Lektorin Anke Bohm, the students wrote short articles around topics related to cities they had visited during their Year Abroad, travelling, life style, controversial topics, etc.
The final result can be seen here and the name says it all – if something is 'der Hammer' in German it means it is 'off da hook'! Which is a great way to describe what the students created – in addition to many texts written in and outside of class, you can find a category called 'Campus TV' which contains videos about different topics related to German(y) and studying. Those videos were projects from the students' oral classes with Hanna Magedera and highlight both the creativity and engagement the students have invested in creating the videos as well as the oral skills they have developed over their four years at Liverpool.
After a lot of hard work regarding the content as well as the layout of the website - here a special thanks to final year student Constance Compton-Stewart for her enthusiasm and technical know-how as she was the one who created the website and did a lot of administrative work in gathering the texts from her fellow students - and half way through semester 2, on March 6th, the newspaper had its official launch in our Language Lounge, with first year students of German and members of the German section in the audience.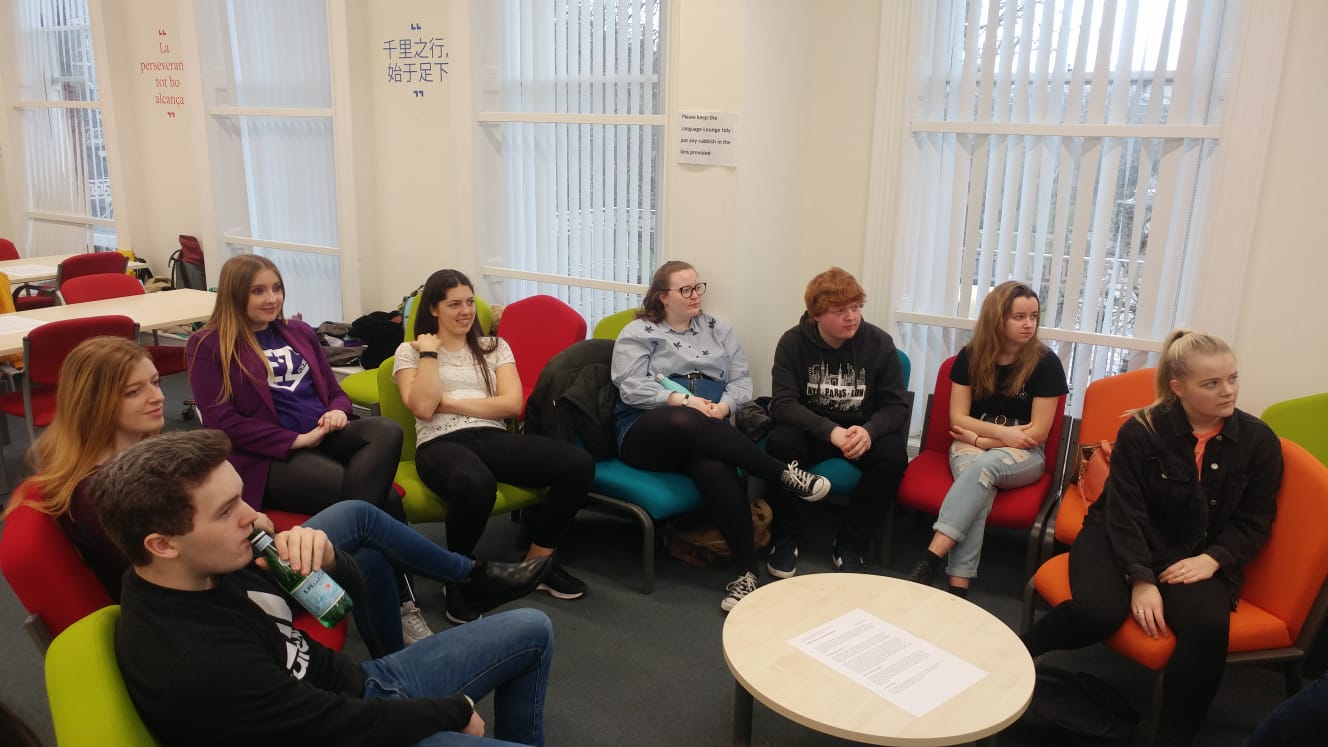 The newspaper will be passed down to students in year 1 and 2 who will continue to report on German and university related business. As a matter of fact, some of them have already started by writing letters to the editor, reacting to some articles from the final year students of 2018/19 previously published on the website. It promises to continue to be an exciting space for students' takes on variety of topics – so watch the space!
---