Austrian Artist Petra Sterry Visits us for the Second Time!
Posted on: 23 February 2018 by Hanna Magedera in 2018 posts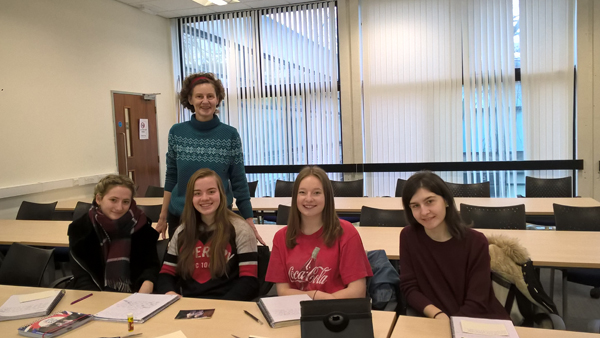 Petra Sterry comes to visit second-year students, creating postcards that will feature in her exhibition later this year.
---
Petra first came to Liverpool in 2013 with her Nadaistics project, which you can check out here!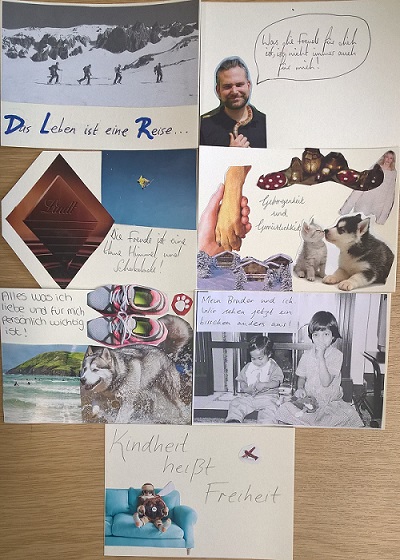 Liverpool clearly had its magnetic effect on the visual artist, with Petra returning this year to conduct various workshops with our second-year German students who explored the idea of "elastic self". Students discussed the changing self and created postcards for an exhibition in the Language Lounge. These postcards – or a selection of them – will also be used in Petra Sterry's exhibition in Austria at the end of this year.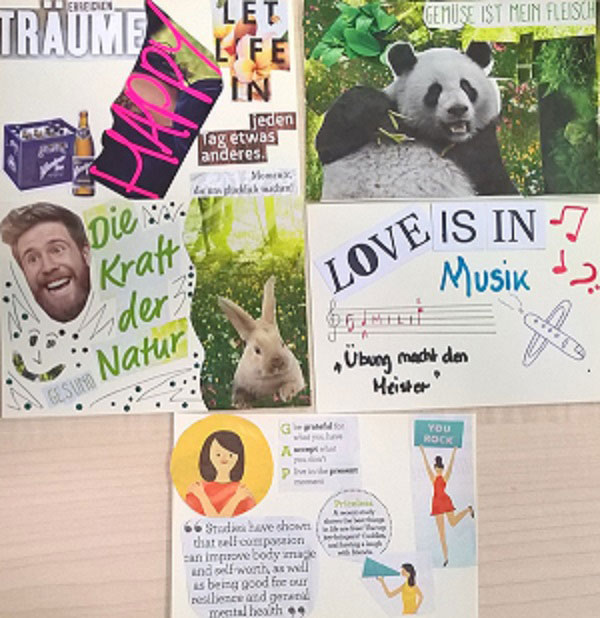 The visit, supported by the Austrian Cultural Forum London, was all about exploring the mind and was really popular with our second-year students.
Mason Browne was one of the students who took part:
We had a workshop on Monday morning where we discussed our feelings and memories regarding certain childhood or nostalgic photographs. Petra posed intriguing questions such as "What are Emotions?" "Why do we feel a right to be a good person?" and also the importance and the impact of the relationship between memories and our emotions.
Old photographic memories, good or bad, helps one to understand and assess a photo. Every photo has a meaning and an effect on our emotions at any given time. For example, the photo I used was a photo of a school trip to America yet unfortunately, we all fell out. Whilst doing this exercise, I rekindled emotions and feelings I felt at the time, and because of Petra Sterry, I was able to understand these feelings and reflect with an older mature head. As a result, we are all back in contact and planning a reunion. This workshop was a fantastic opportunity to be able to understand and reflect on linking emotions with old nostalgic photographs."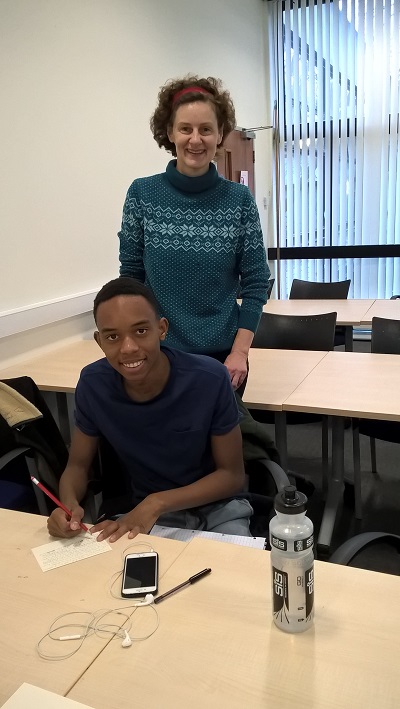 ‌Image: Mason and Petra.
We look forward to seeing you again soon, Petra!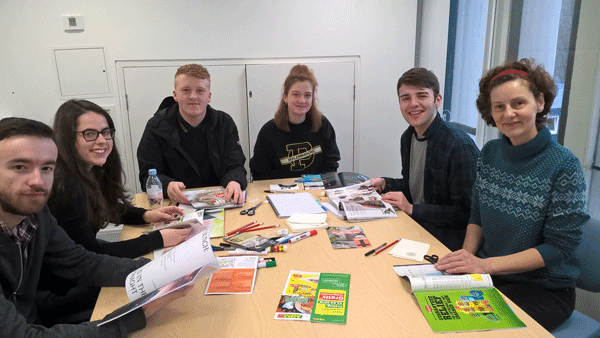 ---