Young speakers of Mexican indigenous languages: contesting language ideologies and policies
Posted on: 10 December 2018 by Lucia Brandi in 2018 posts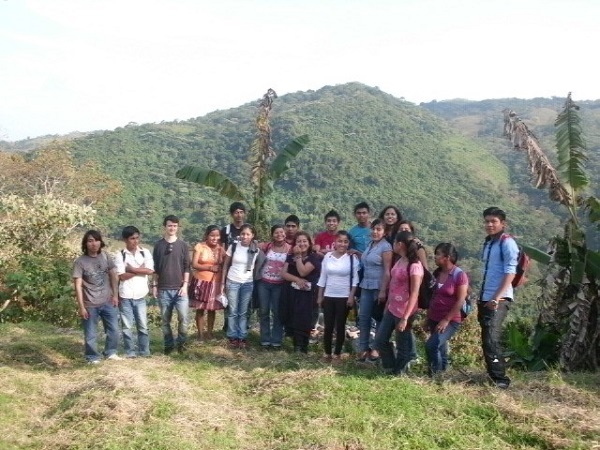 Based in Mexico and situated within the broad area of sociolinguistic inquiry into languages in situations of endangerment, Lucia Brandi's research investigates how the institutionalisation of language rights is reconfiguring discourses of indigeneity, reframing cultural and linguistic diversity as state patrimony, and embedding generic notions of indigeneity into Mexican national identity. Such discourses are contextualised as policy responses to increasing unrest and mobilisations which Lucia argues have effectively instrumentalised linguistic and cultural identity in the pursuit of social goals since the late 20th century.
---
I worked with young (16-25) speakers of Totonac or other Mexican Indigenous Languages (MIL) and Spanish living in Kgoyom / Huehuetla (northern highlands of Puebla state, central Mexico) to get a contextual deconstruction of language ideologies, discourses and policies. As a consequence of working closely within the community and in careful consultation with them, it feels that it belongs to them as much as to me.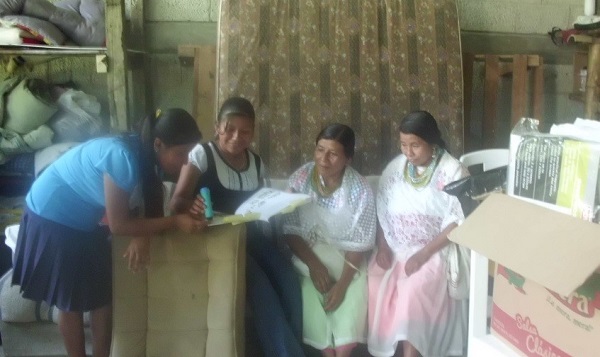 Colegio Paulo Freire students Regina and Dolores García, who worked on the translation team for Tsikan chu Nipxi', demonstrate how to 'read' the talking book in Totonac and other languages using a speaking scanner.
The study considers the perceptual and experiential outcomes in the everyday lived experience of MIL speakers, focusing on key domains of language management, namely education, healthcare, and policing. This led me to examine how these elements contribute to the minoritisation of Totonac and other MIL cultures. At the same time, my study seeks to 'decolonize the praxis' of language, policies and research, by challenging highly established methods, theories, and terminology.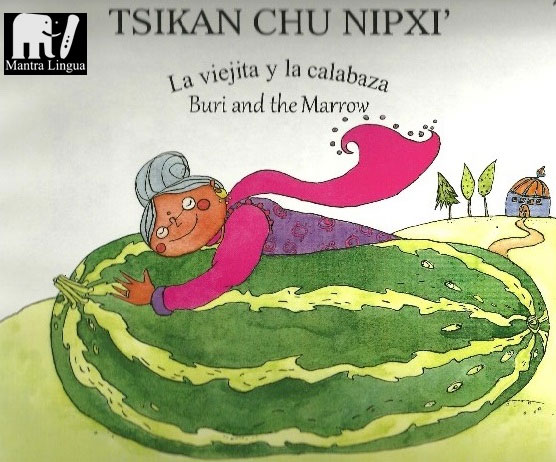 Tsikan Chu Nipxi', the first trilingual talking story book in Kgoyom Totonac, Spanish and English.
A distinctive feature of the research is the opportunities that I have had to engage with communities in both Mexico and the UK. As part of the project we have published the first mainstream children's text in Kgoyom Totonac, a talking storybook called Tsikan chu Nipxi' (La Viejita y la Calabaza / Buri and the Marrow). This glossy, colourful publication combines text and audio in local voices in Totonac, Spanish and English, and can be used as a resource for literacy and language maintenance. We are delighted that this has meant exposure for an understudied language.
The project collaborates with the only independent and community-run Totonac high-school, Colegio Paulo Freire, the Totonac language maintenance caucus Xtachuwin Kinkachikinkan Xa Akgtutu Nakú, and the award-winning UK children's publishers Mantra Lingua. 
Discover More
Study a language with the University of Liverpool
Contact Lucia Brandi for more information on Tsikan Chu Nipxi'. Each purchase funds another book's distribution in Kgoyom.
---