InnoConf18: a celebration of language teaching and learning
Posted on: 17 July 2018 by Ana Reimão, Rosalba Biasini, Nelson Becerra and Hanna Magedera in 2018 posts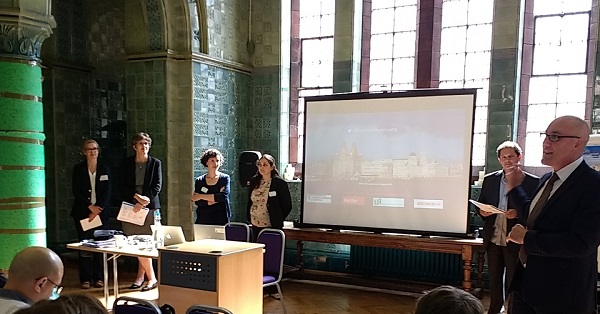 On Friday, 22 June, we hosted the InnoConf18 Innovative Language Teaching and Learning Conference, titled "New Trends in Language Teaching and Learning at University".
InnoConf started in 2010 at the University of Newcastle and has become a fixed date in the calendars of many University language lecturers ever since. It is an event where an active and truly inspiring exchange of innovation in language teaching and learning takes place.
In the beautiful surroundings of the chapel of the Foresight Centre, over 90 delegates were welcomed by the Pro-Vice Chancellor Professor Kristyan Spelman Miller, the Head of the Department of Modern Languages and Cultures Professor Matthew Philpotts and Dr Ulrike Bavendiek from the Centre for Teaching Excellence in Language Learning. Carmen Herrero from Manchester Metropolitan University kicked off the day with a keynote titled "From New Literacies To Transmedia Literacies: Fostering Participatory Cultures in Language Learning and Teaching in Higher Education".
Throughout the morning there were three parallel panels and one workshop taking place covering interesting aspects of language teaching and learning, such as integrating literature in language teaching, innovative assessment strategies and providing useful feedback. The afternoon continued with panels on soft skills, active and collaborative learning, and of course the Year Abroad programme.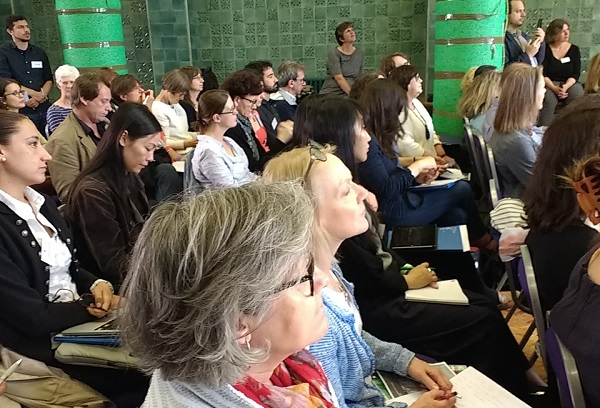 It was engaging to see presentations on teaching Modern Foreign Languages alongside English as a Foreign Language, which gave interesting insights into practices in the sector. A lively discussion took place about the optimum environment for language learning and teaching, and a participatory approach involving students was suggested as a way to achieve this.
The conference closed with the keynote speaker Dr Hitomi Masuhara from the University of Liverpool, speaking on 'Paradox 2018: Diversification Points to Universal Learning Principles'. The presentation included a communicative beginner's lesson of Japanese using singing and actions. Some delegates were able to demonstrate their learning by responding to requests with hand gestures, much to everyone's amusement. Delegates also had the opportunity to deepen insights with poster presentations and their presenters during breaks, and also to browse through book displays by publisher-sponsors.
Innoconf18 participants left Liverpool with a positive outlook on the next academic year after a sunny day of networking and mutual encouragement. Dr. Theresa Federici from the University of Cardiff said: 'It was genuinely enriching and helped me to remember that there are many of us, across the sector, who have a genuine passion for teaching and for constantly improving and experimenting with our practice'.
We are also excited to reveal that InnoConf19 will be organized by Dr Alessia Plutino and her team at the University of Southampton. We wish them all the best in organising such a stimulating event.
Discover more
---