Three things I love about 'Call me by your name'
Posted on: 31 January 2018 by Margaret Petrarca in 2018 posts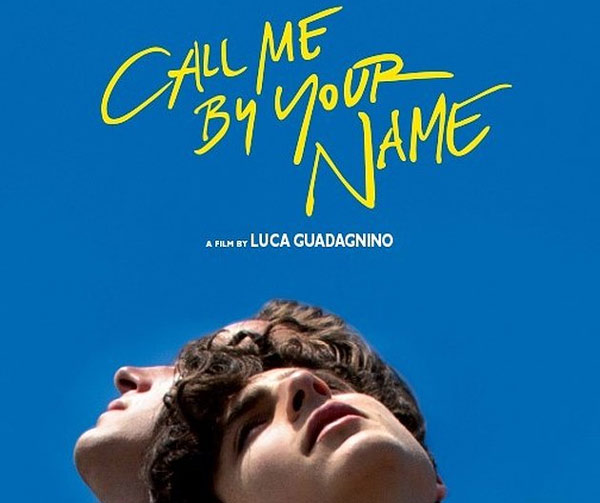 We're looking forward to the Oscars! Here's Italian language assistant, Margaret Petrarca, to tell us why she loves 'Call me by your name' - nominated for four awards and directed by Italian director, Luca Guadagnino.
---
I arrived at the University of Liverpool last September as an Italian Language Assistant and this is why, when I knew that there was an Italian movie which received four Oscar nominations (Best Picture, Best Actor in a Leading Role, Best Original Song, Best Adapted Screenplay), I got intrigued.
Even though 'Call me by your name' is an adaptation from a book by an American author, André Aciman, it takes place in Italy and was made by an Italian film director, Luca Guadagnino. The main language employed is English and the lead actor is French.
It goes without saying that 'Call me by your name' was on my must-see movies list.
The plot is set in the summer of 1983 in the northern Italian countryside, where Elio and his family usually spend their holidays. The cornerstone of the movie is the love story between the seventeen-year-old Elio and Oliver, his father's research assistant.
The story itself is really moving and imbued with tenderness and melancholy - and I felt able to empathise with most of the characters.
There were hundreds of reasons why I loved this movie, but here are the three main ones: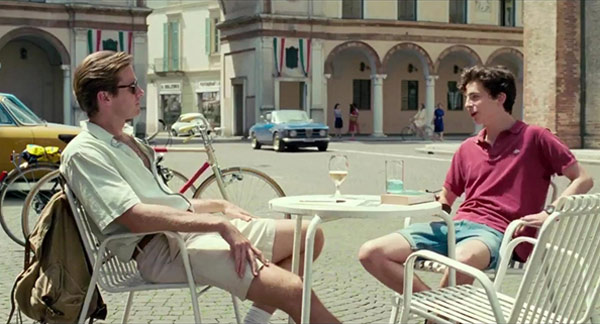 1. Finally an Italian movie!
Let's face it: as an Italian, I couldn't help but be delighted with the four Oscar nominations for Call me by your name. An Italian film hasn't had such an impact since 1998 with Benigni's La vita è bella (Life Is Beautiful). You could argue that the film is not that Italian after all, but when asked, Guadagnino himself declared that "It's an Italian movie, of course". Beyond that, the Italianness I could read into the movie is especially dictated by the setting. Guadagnino exploits Italian locations rarely employed in cinema, such as the northern countryside and some less famous towns, like Crema or Garda. What made me feel most at home while watching it, though, is the summery calm of the countryside, the slow sound of the bells, the old men sitting at the bar while playing cards...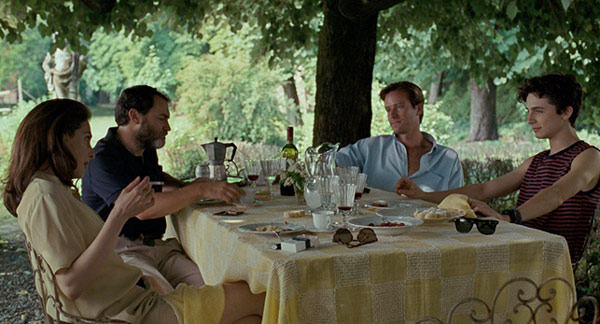 2. Cross-cultural identities and languages
I must admit that I am deeply touched by the idea of the 'melting pot'. This is why I was ecstatic when I heard Oliver and Elio having the following conversation:
"I thought you were Jewish."

"Well, we are Jewish but also American, Italian, French - somewhat atypical combination."
All the main characters are American Jewish, some of them with French roots, and they are used to spending their holidays in Italy. It seems to me, though, that they are more than visitors, they belong to lo Stivale. They feel at home and have acquired some Italian customs. But it would be simplistic to consider them Italians. In fact, while they speak English, French, Italian, and even throw in a bit of German, Arabic, Greek, Latin and Byzantine, not to mention the local Crema dialect, they code-switch seamlessly from one language to the other. Identifying themselves with the different languages they speak, they put forward complex and multiethnic identities.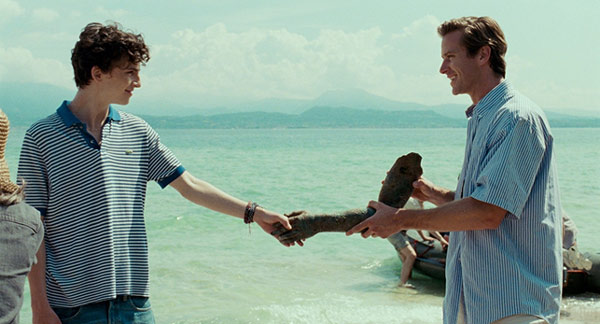 3. Love beyond gender
Last, but not least, let's not forget that this is a love story; a sensual love story between two sensitive souls. While clearly being attracted to each other, both characters are also attracted to women, demonstrating how the film explores the fluidity of sexuality. Indeed, the two characters love each other beyond their gender. Quoting Mr Perlman, Elio's father: "You're too smart not to know how rare, how special, what you two had was". ‌
Love Italian? Love film? Study with us
---