Lives beyond the headlines – Liverpool Iberian and Latin American Film Festival
Posted on: 10 October 2017 by Niamh Thornton in 2017 posts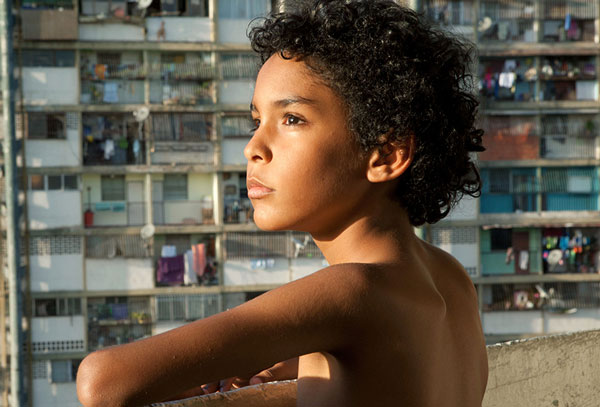 We are always looking for new ways of sharing Iberian and Latin American culture with Liverpool audiences and enriching the experience of our students.

Since 2006, we have organised a week of events and activities for students and the public, focusing on the Portuguese-speaking world and Spanish, Basque and Catalan-speaking cultures.

This year we have put together a Liverpool Iberian and Latin American Film Festival, after being awarded the Spanish Film Club grant by the U.S. distributors PRAGDA.
The festival runs from 26 October – Friday 3 November and as the first University to be awarded this grant, this means we have access to a variety of films rarely or never before released in the UK.
Our successful collaboration with the now-closed Liverpool Small Cinema last year, showed us that there is real appetite in Liverpool for films by Iberian and Latin American filmmakers.
The audiences who came to these films wanted to be challenged by what they are watching, find in the films an echo of their own concerns, and get a deeper understanding of the lives of others. This resulted in lively and engaging discussions, which really added to the audiences' (and our) experiences of the films.‌
Lives beyond the headlines
The theme for the festival is 'Me/Them/Us', which reflects the ever-shifting borders that are in the headlines daily as well as the small internal borders that determine individual identities.
We have chosen films from Catalonia, the Basque Country, Venezuela, Brazil, Spain, Argentina, and Paraguay, which tell stories to help us understand other people's lives when they are faced with big questions and moments of significant change.

Festival highlights
You can find the full film listings here, but some of the highlights are:
'Pa negre' (Black Bread) a story told from a child's perspective about a family caught up in the turmoil of the Spanish Civil War
'Teresa', the life of the mystic and theologian Teresa of Ávila; I Am Chile a story of new migrants in London
'Asier Eta Biok' (Asier and I), a documentary following the lives of two friends who make radically different choices
'Guaraní', a multi-lingual and multi-generaltional road movie
'Bajarí', Flamenco and Gypsy life in Barcelona
'A cidade onde envelheço' (Where I Grow Old) exploring the pull of home and the excitement of change
'Pelo malo' (Bad Hair) follows a boy as he finds himself confronting big societal questions about identity when he just wants to discover who he is
There will also be the chance for the audience to get involved and discuss the myriad questions the films provoke.
We hope that Me/Them/Us will be an invitation to think about other people's lives and stories and give us all the opportunity to discuss the different approaches to some of the most important issues of our time.
Find more

Support for our festival
Not only have we been supported in this endeavour by PRAGDA, but we are also lucky to count on the support of the Faculty of Humanities and Social Sciences Learning and Teaching Award, engage@Liverpool, SPAIN arts & culture, the Secretary of State for Culture of Spain as well as Institut Ramon Llull, Etxepare, Instituto Cervantes, Spanish Embassy and Instituto Camões
---