Out of the blue: we dive into the world of French artist, Yves Klein
Posted on: 8 December 2016 by Lisa in 2016 posts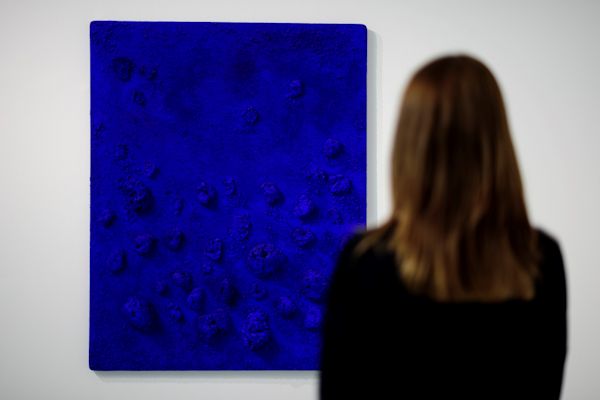 Walking around the Yves Klein exhibition, the over-riding feeling you come away with is that of an artist striving to celebrate life, movement and colour.
This is an artist whose work spans performance art, traditional paintings and even pyrotechnic 'Fire Paintings' created using a flame-thrower! You get the feeling that he was searching for the ultimate medium to best capture his ideas and startling creativity.
Taking a break from your books to visit the city's fantastic museums and galleries is a great way to get a different angle on your studies. At Liverpool, you don't just learn a language, you'll also get a strong sense of the culture of the country too. So what can the Yves Klein exhibition tell us about French culture?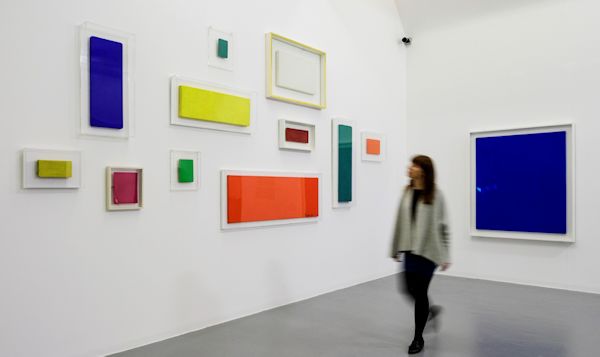 Darren Pih, Exhibitions & Displays Curator, Tate Liverpool said:
"Yves Klein is regarded as one of the great French artists. During the immediate post World War Two period, he helped redefine French art and culture as a reaction against dominant art movements including American abstract expressionism. He pioneered bold new attitudes on the relationship between life and art, using performance to articulate vision."
I think his significance was recognised in his lifetime when the director Peter Morley made 'The Heartbeat of France'. This was broadcast on national television in 1960 and aimed to explain French culture and its people and politics to a British audience. For him, Klein epitomised modern French art, his work expressing a serious-minded 'joie de vivre'.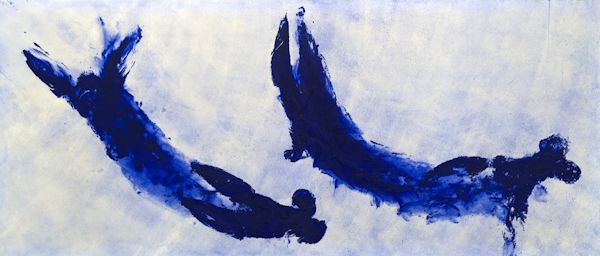 Exactement! This sense of 'joie de vivre' is to be found everywhere in the exhibition - from the footage of nude models acting as living paint brushes to transfer blue pigment onto canvas, to the subtle humour of a single lipstick kiss on his 'Untitled Anrthopometry ANT 91' painting and the playful 'Blue Sponge Relief'.
Klein even created his own signature colour called 'International Klein Blue'. These paintings of pure colour somehow manage to be warm and cool, vibrant and soothing – all at once. The idea behind these paintings was for Klein to be able to explore 'infinite space' through pure colour.
The Yves Klein exhibition continues until 5 March 2017, so if you feel that your brain needs a bit of a kick start, then why not dive into the blue world of Yves Klein and get a fresh perspective on French culture - and life!
Get in free!
University of Liverpool students now get FREE entry into special exhibitions, by presenting this pass along with a valid student ID card. Find out more about our partnership with Tate Liverpool.
Images:
'Yves Klein' on display at Tate Liverpool. © Tate Liverpool, Roger Sinek.
'Untitled Anthropometry, (ANT 84)' 1960 by Yves Klein. © Tate Liverpool, Roger Sinek.
---