How to have a Black history year - five ways to be an ally all year round
Posted on: 9 November 2020 by Mara Livermore in 2020 posts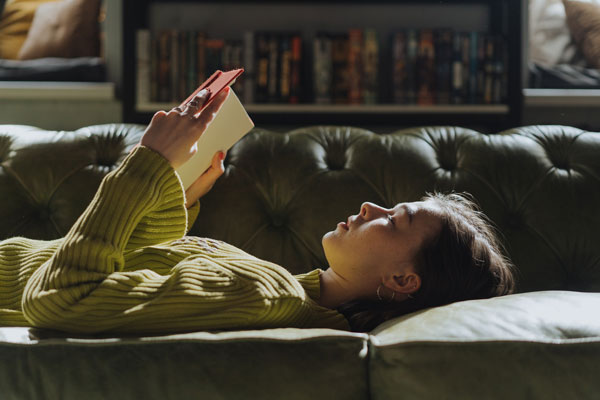 Say goodbye to October, and hello to the rest of your life!

Black History Month runs throughout October every year and is fundamentally about allowing healing by providing information that bridges different experiences.

By spending time understanding what someone else's experience, knowledge and insights are we can be more empathetic and better people.
In the same way that diverse teams are more creative and effective, individuals with the ability to understand diverse experiences and solve diverse problems are the ones we admire for making waves in the world.
But, how to keep inspiring innovation and empathy? You can keep some of the energy of Black History Month and infuse it into your life, all year 'round.
Here are five surefire ways to help you be the most interesting person at the (virtual) dinner party, the next game-changing entrepreneur, and first and foremost, a more confident and understanding person.
1. Read work by Black authors
I started reading texts outside of the authorised norm quite late in life. But reading even short works by Audre Lorde taught me a lot about myself and the world, and held up a mirror to me from an angle I'd never seen before.
Reading a diverse range of authors will change your life because it can transport you to places you know and love but with whole new eyes. But please, find diverse authors in genres you like. No point making it boring on purpose! And if like me, you like to finish every book you start, start with a chapter or excerpt before you commit to the whole book.
2. Listen to Black podcasts
I'm into entrepreneurship and helping people start companies and venture capital, so I listen to Arlan Hamilton's 'Your First Million' and Andy Ayim & Nana Parry's 'Founders Clinic' for the same reason. It's great to diversify your reading list. They know the problems I know and are still vividly curious about new angles on them and new ways to solve them. I also listen to a lot of women who are the minority in this field. Great for any aspiring businessperson to hear from and with the world changing rapidly, everyone is going to need this kind of insight.
P.S. I'm teaching Entrepreneurship Skills with Continuing Education at the university - check it out!
3. Support your diverse friends
It's a pandemic. It's winter. We're in a lockdown and there could be more. There's a lot going on right now. You don't know who might need you to pick up an extra oven pizza or check in on them. Please don't assume your baseline is everyone else's. Reach out to someone and let them know you care. Check out This lockdown resource guide for resources to share.
4. Spend with intention
Shop local. Support your friend's business. Make, re-use, mend and recycle. If not for the humans and homes you'll be helping to eat, pay bills and be happy, then maybe for the planet which will benefit from the generally lower carbon emissions and less waste. We have one planet, and really we only have each other. One of my favourite brands with amazing values, started in a Manchester bedroom and is now worn by the likes of Miley Cyrus and Ariana Grande - check it out, it's called Keep it Bright.
5. Reward yourself.
No one is going to send you flowers and champagne if you are all over Insta having done the bare minimum as an ally, but it is quietly okay to be happy about the progress you make. If you are practicing using different pronouns, ordering what you can from News from Nowhere instead of Amazon, unlearning things you've now been told are racist and quietly apologising to those you've hurt, you should give yourself a minute to acknowledge and appreciate the changes you've made. ❤️
Please be kind to yourself this November and all year round. Contact your supervisors, administrators and wellbeing services if you need support. Keep an eye on each other and if you want to keep receiving words of wisdom inspired by some of the dopest people around, head here and subscribe.
About Mara
Mara is an activist, consultant and researcher interested in helping people overcome barriers and challenging those barriers at a structural and systemic level.
Mara deals in personal, entrepreneurial and organisational transformation helping people live their best lives.
As a researcher, her focus is the role of African Traditional Religions in historical anti-slavery resistance, and their potential to support rehabilitation of survivors of modern slavery.
For more information about Mara, visit oshuwe.org.
Discover more
Read Mara's first post about having a Black history year.
Find out how the university is working to make studying at Liverpool more inclusive and supportive.
Study history at the University of Liverpool.
---