The History blog
Welcome to our blog!
If you're hung up on history, then this is the blog for you.
We'll give you an alternative look at our degree courses, bring out the stories behind our research and talk to you about the subjects you are most passionate about.
Follow us
Read our disclaimer statement
---
Posted on: 2 April 2019 | Category: 2019 posts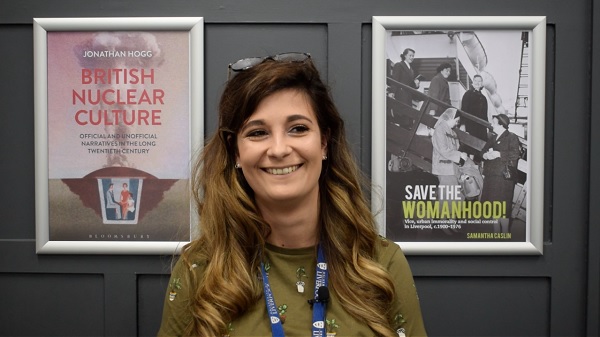 Emily Gibbs is a postgraduate research student in the Department of History, specialising in the anxieties felt by British society during the Cold War. Find out Emily's thoughts on studying a PhD at the University: from her topic of study to the city of Liverpool.
---
Blog

Posted on: 2 April 2019 | Category: 2019 posts

Emily Gibbs is a postgraduate research student in the Department of History, specialising in the anxieties felt by British society during the Cold War. Find out Emily's thoughts on studying a PhD at the University: from her topic of study to the city of Liverpool.

---