Our provision has activities that span Years 5 – 13, and we work with diverse groups of pupils from local and regional schools.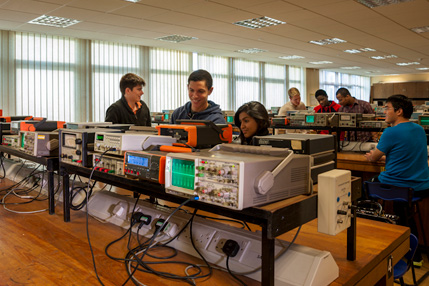 Some of the activities we engage in and offer
For years 5-10:
Practical activities in schools
For year 11:
For years 12-13:
STEM masterclasses on campus/participation in external events, such as science fairs and STEM festivals/project placements
Residential summer schools
Furthermore we host various other faculty events for other year groups.
We also host students on project placements through schemes such as Nuffield Research placements and the Liverpool scholars programme.
The leader of the electrical engineering and electronics outreach team is Dr Kirsty McKay. She can be contacted at: kmckay@liverpool.ac.uk
If you would like to discuss how we could engage with your school pupils and the cost of our activities, please send an email to Kirsty.