Abigail Pereira
BEng in Avionic Systems, 2020
Current role - Associate Software Engineer at Cubic Transportation Systems. Read more.
Oliver Moore
BEng (Hons) Mechatronics & Robotics Systems, 2018
Current role - Works in the Remote Applications in Challenging Environments (RACE) department of the UK Atomic Energy Authority (UKAEA). Read more.
Alex Cain

MEng (Hons) Computer Science & Electronic Engineering, 2018
Current role - Jaguar Land Rover. Read more.
Adam Glover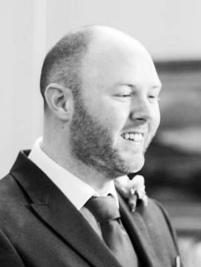 MEng Electrical and Electronic Engineering, 2010
Current role - Engineer at the National Proton Beam Therapy Centre. Read more.
Back to: Department of Electrical Engineering and Electronics