My First Paper: Thanyaporn Tengsuttiwat
Posted on: 6 July 2022 by Thanyaporn Tengsuttiwat in July 2022 Posts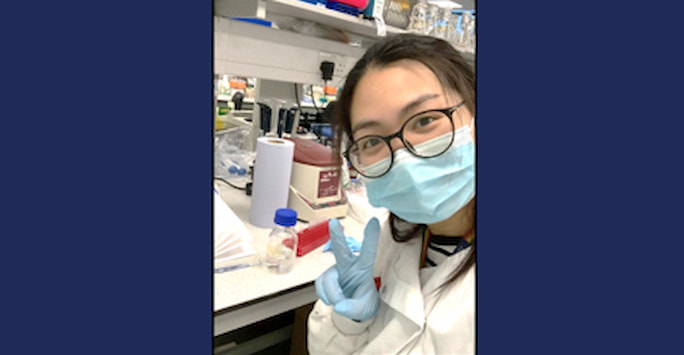 As part of our new initiative across the Faculty, are showcasing research and their researchers across the board engaging with the future generations of researchers. This week we continue our My First Paper campaign with Thanyaporn Tengsuttiwat from ISMIB, telling us all about her first research paper.
Your name and your area of research (please identify any web links you'd like us to use)
My name is Thanyaporn Tengsuttiwat (Tai) and I am a 3rd year PhD student in Centre for Metabolomics Research or CMR group under the supervision of Prof. Roy Goodacre and Dr Howbeer Muhamad Ali. Our area of research is metabolomics and specifically for my first paper is mainly about Fourier transform infrared (FT-IR) spectroscopy.
What was the title of your first paper and who was it submitted to?
"Metabolic fingerprint analysis of cytochrome b5-producing E. coli N4830-1 using FT-IR spectroscopy" is my first paper recently submitted to the journal of Frontiers in Microbiology.
How would you explain what this paper was about to your grandparents?
To improve the recombinant protein production, which is important in various industries such as in pharmaceuticals, optimisation of protein expression and understanding of the biochemical changes in the host are necessary. Our work applied the FT-IR spectroscopy as a rapid method to optimise and monitor the protein (cytochrome b5) in bacterial host (E. coli). The findings using this technique were also confirmed by the traditional methods for protein analysis.
What was the most significant thing for you about that paper?
The application of FT-IR spectroscopy has proven to be a useful approach for studying the metabolic changes in bacterial cells. The sample could be readily studied by centrifugation of the bacterial culture without the need for a cell lysis step.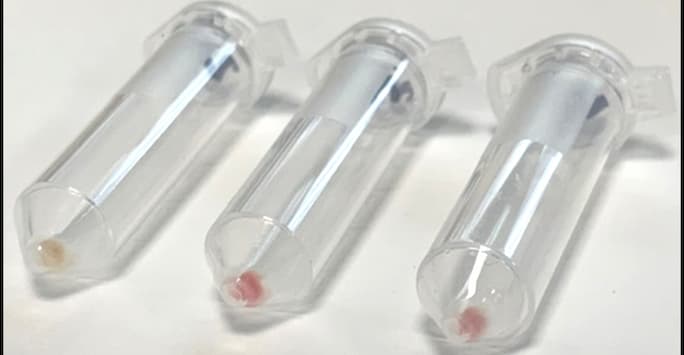 Figure: The pellets of E. coli of control (left) and cytochrome b5 producing strains (pink colour indicating the protein production).
What advice would you give to others about submitting their first paper?
'Let's get started!' I found that it was difficult for me to draft my first paper and it was most difficult at the beginning. Although I already had all data in my hands, I was struggling with procrastination together with the fear of writing academic work (especially when English is not your first language). The key is we just need to start it! The advice from my supervisor was to begin with the layout of the first page that contains the title, authors' names and their information. Once I got started with these simple things, I could see the progress of my drafting. It psychologically worked for me and then no more procrastination!
You can read Tai's first paper here!
Tengsuttiwat, T., Kaderbhai, N.N., Gallagher, J., Goodacre, R. & Muhamadali, H. (2022) Metabolic fingerprint analysis of cytochrome b5-producing E. coli N4830-1 using FT-IR spectroscopy. Frontiers in Microbiology 13, 874247