Presenting pancreatic research in the Alps
Posted on: 1 August 2023 by Wenhao Cai in August 2023 posts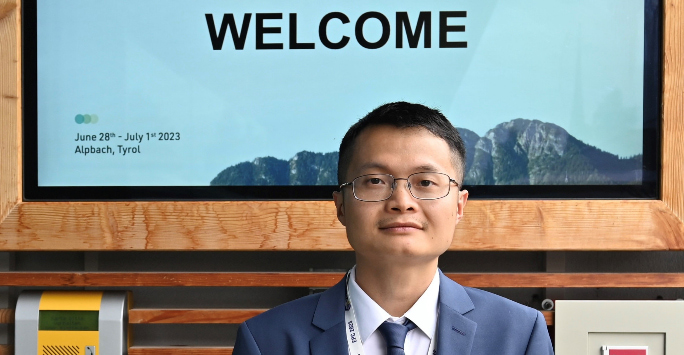 Dr Wenhao Cai graduated this summer with a PhD from the Institute of Systems, Molecular and Integrative Biology (ISMIB). He recently attended the 55th Annual Meeting of the European Pancreatic Club in Austria and tells us about his research and the trip.
My research
In 2019 I joined Professor Robert Sutton's laboratory in the Department of Molecular and Clinical Cancer Medicine. My PhD research focused on the characteristics and mechanisms of drug-associated acute pancreatitis (DAAP). My research was supported by the China Scholarship Council-UoL Joint Award and the West China-Liverpool Clinician Scientist Development Award from West China Hospital of Sichuan University.
DAAP has been increasingly recognised as an important cause of acute pancreatitis, accounting for 2-5% of all acute pancreatitis patients. My research aimed to develop a likelihood classification of drugs implicated in DAAP through comprehensive analysis of all available data, and to investigate the mechanisms by which the top candidate drugs induce pancreatic injury.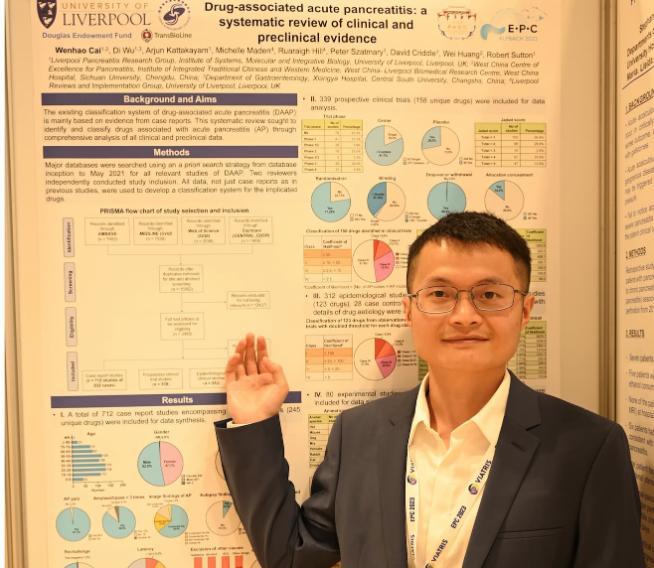 2023 European Pancreatic Club Annual Meeting
Supported by an ISMIB PGR Travel Grant, I recently attended the 55th Annual Meeting of the European Pancreatic Club in Alpbach, a village that has been voted "Austria's most beautiful village". Founded in 1965, the European Pancreas Club (EPC) was the world's first scientific society dedicated to the study of the pancreas. This year, over 500 pancreatologists from around the world gathered to discuss advancements in basic and clinical research in the field of pancreatology, with a focus on pancreatitis and pancreatic cancer.
I was fortunate to be accepted for an oral presentation and received an EPC 2023 Travel Grant. My presentation was entitled 'Sodium valproate causes pancreatic injury in vitro and in vivo via dysregulation of one carbon metabolism'. I also presented a poster on 'Drug associated acute pancreatitis (DAAP): a systematic review of clinical and preclinical evidence'. Both topics are crucial elements of my PhD thesis and I was grateful to receive very useful feedback during the conference, which will be invaluable for future publications.