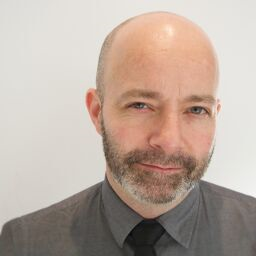 Dr
Ruaraidh
Hill
PhD, MSc (HTA & Management), FHEA
Lecturer – Evidence synthesis
Health Data Science
About
Personal Statement
My role is broad. It includes research, capacity development and teaching and learning related to evidence synthesis. Its reach includes Institute, University and national collaborations across health, social care and education sectors. Please do get in touch to discuss your needs for support and capacity development in evidence synthesis.

I am pleased to return to The University of Liverpool and to work closely with the Liverpool Reviews and Implementation Group (LRiG) – now over 20 years at the core of evidence-based guidance development at NICE. LRiG delivers a range of high-quality NIHR Health Technology Assessments and capacity development initiatives.

My experience includes technical and management roles within 3 NICE guidance-producing centres and the Cochrane Collaboration. I have led all stages of evidence synthesis for Health Technology Assessment and contributed to over 70 NICE guidance projects on new drugs and medical devices (technology appraisals), clinical practice and public health.

Collaborations: LRiG | NIHR CLAHRC/ARC North West Coast | NIHR HTA Programme | NICE | Liverpool Doctoral College | Researcher Know How | Liverpool Evidence Synthesis Network | North West Evidence Synthesis Network | EU Erasmus plus Joint Curriculum Development in Health Technology Assessment | Evidence Aid

Profiles: ORCiD | ResearchGate | LinkedIn.