The Politics blog
Welcome to our blog!
If you're passionate about politics then this is the blog for you.
A mix of posts from our current students, insights into our world-shaping research and political opinion on what's happening in the headlines.
Follow us
Read our disclaimer statement
---
Posted on: 15 October 2020 | Category: 2020 posts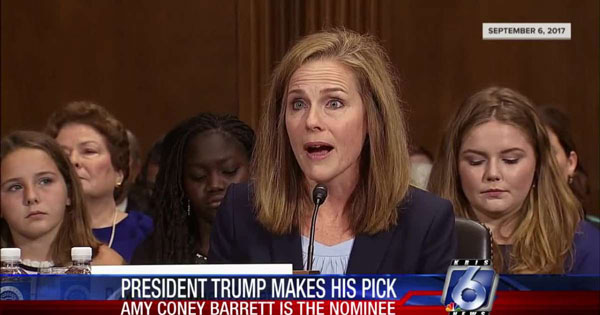 The debate continues about Amy Coney Barrett, who has been selected by President Trump as the nominated replacement for the late Ruth Bader Ginsberg, for the role of supreme court judge. We asked politics lecturer, Dr Sean Haughey, to give an explainer as to why the role is such a pivotal appointment in the US and how this relates to the upcoming presidential election.
---
Blog

Posted on: 15 October 2020 | Category: 2020 posts

The debate continues about Amy Coney Barrett, who has been selected by President Trump as the nominated replacement for the late Ruth Bader Ginsberg, for the role of supreme court judge. We asked politics lecturer, Dr Sean Haughey, to give an explainer as to why the role is such a pivotal appointment in the US and how this relates to the upcoming presidential election.

---