Women's History 'More than a Month'
Posted on: 8 March 2023 by Chloe Hawryluk in 2023 posts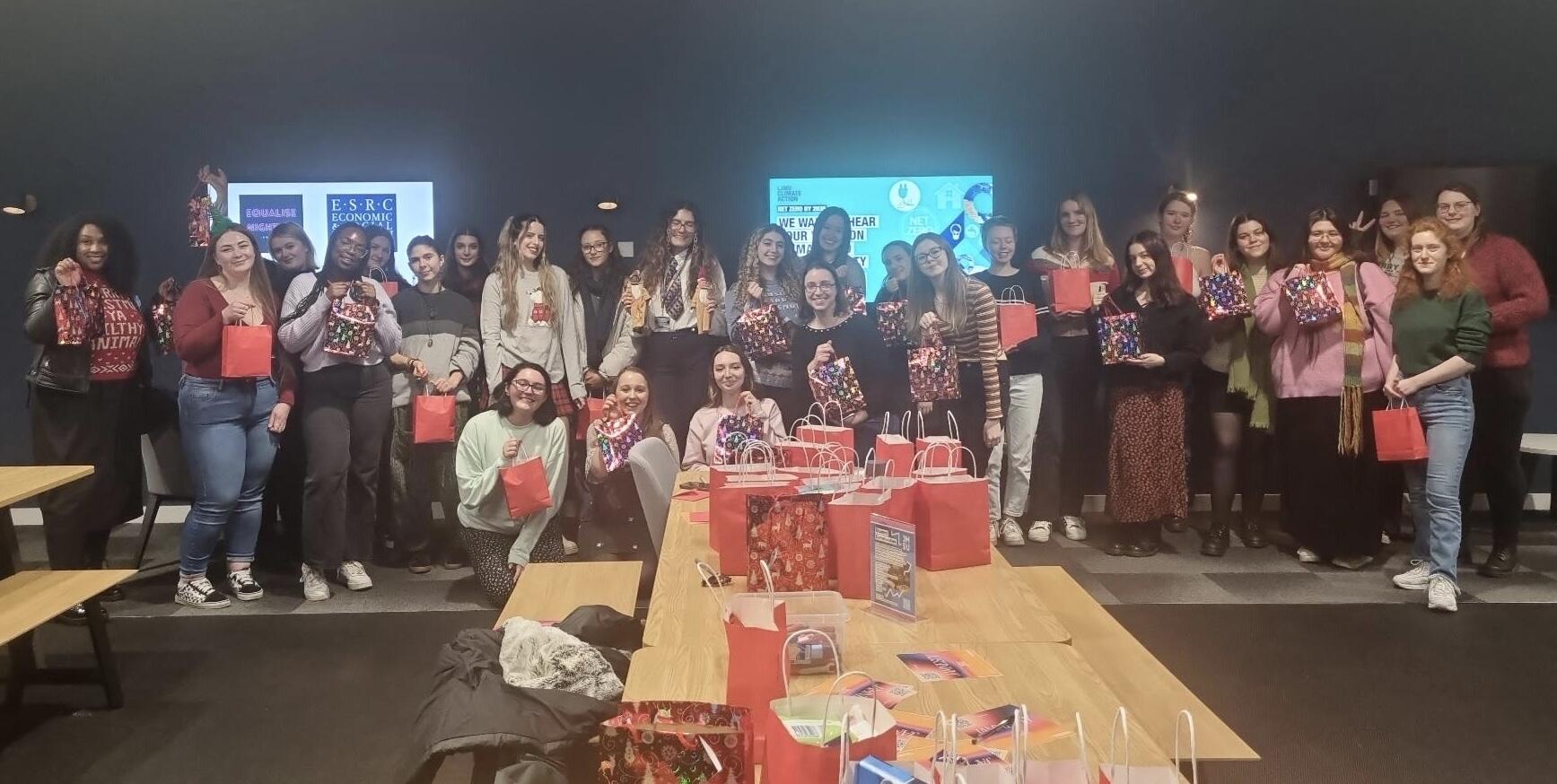 Second year Politics student and Feminist Society President, Chloe Hawryluk, reflects on this year's International Woman's Day theme #EmbraceEquity, and highlights the many exciting activities taking place this month and beyond!
Before arriving at Liverpool, I was completely oblivious to the vast array of topics that studying Politics would introduce you to. Thinking politics was just parliament, debating and scandals, I arrived at my first lecture expecting to become an expert on party politics. After sitting down, I realised how misinformed I was; I was sitting in a Gender and Feminist Politics lecture, learning about one of the things I'm most passionate about – feminism. Since completing the module, I have learned everything from abortion activism to the link between gender and the nation, and learned that the quote 'The Personal is Political' is still true today in 2023. As a queer, disabled, working class woman, I am not oblivious to the impact of the patriarchy on every aspect of society, and the oppression I have faced both systematically and personally.
'More Than a Month'
It is incredibly important to me when institutions such as Liverpool take time to celebrate Women's History Month, especially as part of their 'More Than a Month' campaign; acknowledging that gender equality is not restricted to one month. The first reported commemoration of women's contribution to history was in 1978, where Women's History Day took place in California, USA, and from thereon it was recognized as a national week in 1980, and then a national month in 1987. Today, we use Women's History Month to acknowledge the achievements of all women in history, and celebrate feminism. Notable figures such as Rosa Luxemburg, Angela Davis, and Annie Kenney inspire me to get involved in feminist activism, thus leading me to become President of the University of Liverpool Feminist Society.
Feminist Society Events
This Women's History Month, we are aiming to be the busiest society, with something for everyone to get involved in. Feminist Society are hosting a wide range of events, including reusable period pad making, a film night, and our first ever ball, to celebrate International Women's Day on 8th March. We aim to create an environment where everyone can get involved in feminist activism, and create a safe space for campaigning and education.
We also aim to do as many practical activities as we can; in December we took part in a period packing event for those in refuge shelters, and we also hold fundraisers to raise money for as many charities as we can. We also collaborate with other societies to introduce new people to feminism; such as with the Debating Union, Decolonise UoL, and UoL Amnesty.
#EmbraceEquity
The theme for International Women's Day this year is #EmbraceEquity; aiming to raise awareness of the fact that equality is often exclusive, as it fails to recognise that people have different circumstances and needs. Perhaps take time to recognise whether your actions for equality are truly inclusive, whether that be in the workplace, university, or with your friends, and this Women's History Month, take the time to acknowledge the incredible, but often overlooked, contributions of women throughout history, and learn more about women who have changed the world.
---