Your guide to the 2021 local elections in the North West
Posted on: 13 April 2021 by Professor Jon Tonge in 2021 posts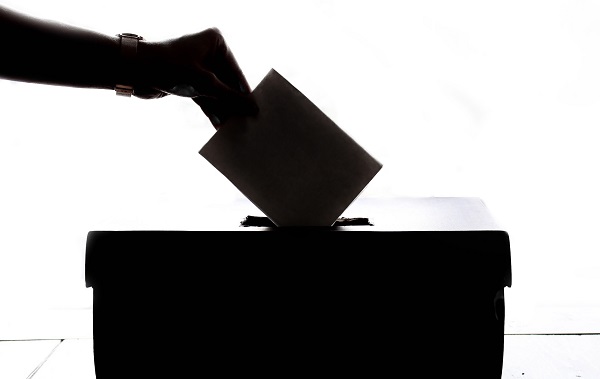 With the 2021 local elections on the horizon, Professor Jon Tonge provides a breakdown of the key events and numbers before ballot-boxes open on Thursday 6 May.
This will be a 'Super Thursday' with a lot of contests. Most council elections are those postponed from 2020. There will also be mayoral elections for the Liverpool City Region and Greater Manchester Combined Authority, city mayor contests in Liverpool and Salford and for Police and Crime Commissioners in Cheshire, Lancashire and Merseyside, all delayed from last year. In addition to the staging of the delayed elections, there are county council elections in Lancashire. County council elections in Cumbria have been postponed pending likely reorganisation, as has the scheduled South Lakeland council election.


For most NW councils, 2021 was supposed to be a 'fallow' year, without elections (as happens every fourth year) so most elections are those postponed from last year. Some authorities had all-out elections in 2019 so their next contest is 2023.


The direct comparisons for most local authorities in terms of seats gains and losses are with 2016, based on the four-year cycle – 3 years of elections plus one fallow year, i.e. it was in 2016 that most of the councillors defending their seats were elected. They should have defended their seats in 2020 but now do so this year. In Chorley, Halton, Pendle, Salford and Warrington, where there have been sizeable ward boundary changes, all council seats will be contested; in other authorities one-third of seats.


The election involves 25 (non-county) NW councils. Labour is defending 20, whilst the Conservatives and Liberal Democrats have none to defend in this round. Five councils are under No Overall Control (NOC) of which 3 are run by Labour minority administrations (Burnley, Stockport, Wirral) 1 by a Lab-LD coalition (Pendle) and 1 (Bolton) is under minority Conservative rule. In the county councils, the Conservatives are defending Lancashire.


At the most recent NW council elections in May 2019, the Conservatives lost 79 seats and Labour lost 28. Wrestling with Brexit and unpopular leaders (May and Corbyn) both lost ground to the Lib Dems, who gained 36 seats. There was a big rise in 'Others' (mainly independents and district area 'first' candidates) who gained 54 seats and are increasingly becoming a feature, whilst the Greens gained 13 seats.


Polling stations will be made 'Covid-secure'. However, there may be an increase in postal voting, beyond the most recent figure of 17% of voters. The deadline for postal vote applications is 20th April 2020 and 27th April for a proxy vote.
Discover more
---