Austrian translator Michaela Pschierer-Barnfather visits to host translation workshop
Posted on: 21 March 2019 by Hanna Magedera in 2019 posts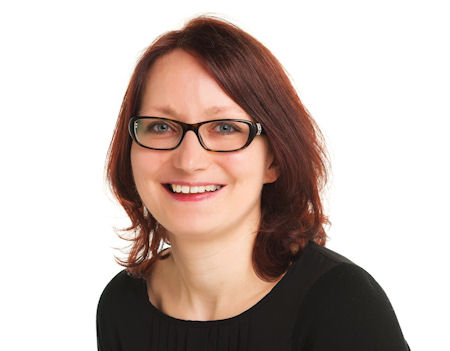 On 6th March 2019, Year 2 students of German were treated to a glimpse of a translator's life and work in a session hosted by Austrian translator Michaela Pschierer-Barnfather.
Though Michaela's main field is translating business and legal documents from English into German and vice versa, her workshop at the University of Liverpool concentrated on literary translation. This follows Michaela's 2018 publication of the novel 'The Infinity Pool' by Jessica Norrie (2015).
Michaela talked with Year 2 German students about how she came to be a translator, about the challenges of the profession, and about the CAT (computer-assisted translation) and other tools used to overcome the challenges. After the plenary session, and guided by Modern Language's Hanna Magedera, the students had the opportunity to ask questions about their own translation technique and Michaela's translation.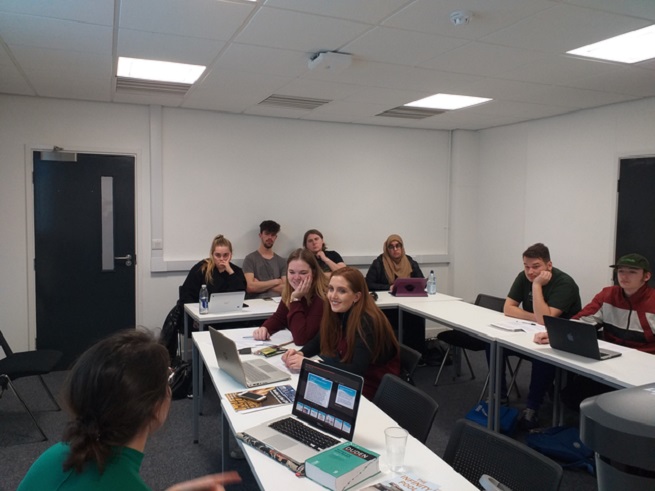 German student Rachel Evans said:
"It was especially interesting learning about the online tools Michaela uses when translating her work, such as WOXI.de for German synonyms and Abkürzung.de for help understanding abbreviatios which are handy when doing my own work. Additionally, Michaela clearly explained the process of becoming a translator, how to go about climbing this career path's ladder, such as starting in freelance and working towards being hired by international organisations. From hearing how much Michaela enjoys her role in translation, this session definitely opened my eyes to a career in translating literature!"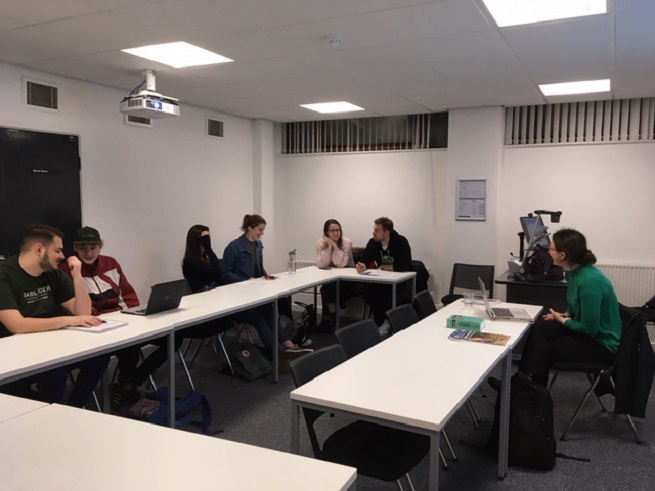 On 23rd March this year, Michaela will be giving a talk about her journey of translating a novel for the first time at the North West translator's Network in Manchester at the annual NWTW Boost day.
This is Michaela's second visit to the University of Liverpool after her 2015 commendation for poetry translation by the judges of the Stephen Spender Prize in association with the Guardian.
For more information:
---