Sylwia's Erasmus adventure in Liverpool
Posted on: 14 May 2019 in 2019 posts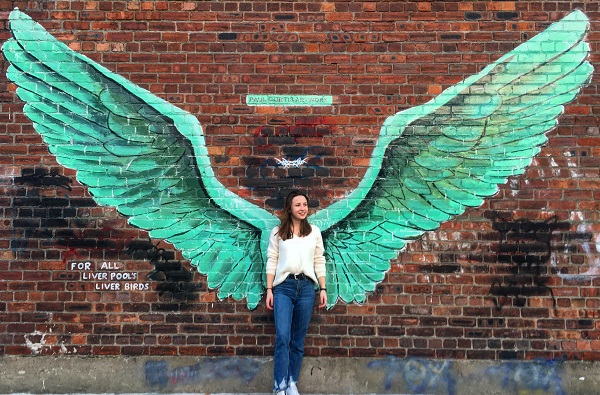 My name is Sylwia, and I'm a French student in "Langues Etrangères Appliquées" (Applied Languages English and German with a focus on Law, Economy and Literature) from Sorbonne-Université. My taste for adventure led me to do my Erasmus year abroad at the University of Liverpool where I study International Business and German with a specialisation in marketing to prepare me for my future Master's.
I quickly discovered how welcoming, friendly and open-minded Scousers are, although the accent was very difficult to understand in the first few weeks. I felt appreciated, because in my native country, France, no one calls me "love" or "babe". I found it very funny when the cashier did it at first. It was very easy for me to make new friends and I met them all during the first week, because I guess we were all in the same situation. Since this week we became a real family, as we do not have other people to rely on in the UK.
It's been nine months since I moved here and I still have not finished exploring the city, as it is always full of surprises. I had the opportunity to discover the nightlife of the city centre and I cannot get tired of it. I love the Scousers' joy of life and their friendliness, even though my English was not that good at the beginning.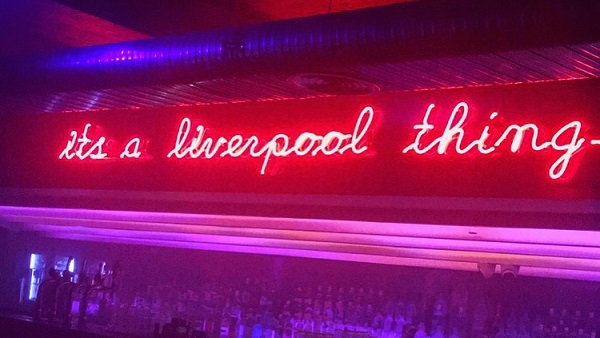 Modo, Liverpool
Of course I was a bit worried when I first arrived, because I had to deal with a lot of "adult" things that were all new for me, like managing a budget and managing my new freedom. But I will never regret my Erasmus year. I learned a lot in terms of culture, language, responsibilities but also about myself. Being alone and not knowing anyone forced me to be more social and more open to people, and I feel very grateful for this.
During the Easter break I went to France to pass an entrance exam for a private business school in Paris which is part of the Grandes Écoles programme, an elite group of business schools in France. I got top marks in English, as most of my friends here being British helped me a lot: they actually taught me more grammar in nine months than my English teachers during my whole education! The oral exam was supposed to be in French, but one of the examiners was British and as soon as he noticed on my CV that I live in Liverpool, he skipped that part of the exam about general knowledge questions and started asking me to speak about Liverpool and what I like about it, in English! It gave me even more confidence.
View this post on Instagram
There were only 103 places available for a few hundred applicants and I had to study night and day to pass, but I got accepted, partly because of my year at the University of Liverpool! So next year, I am going to do a Masters degree in international and digital marketing, with a specialisation in luxury.
If I had to summarize my Erasmus experience in a few words, it would definitely be: I came with tears in my eyes, and I'm going to leave in tears as well! I would highly recommend other students to get over their fears and study abroad. I strongly believe that it was one of the best years of my life.
Discover more
---