Art in the city - what to see at Liverpool Biennial 2018
Posted on: 20 July 2018 by Lisa in 2018 posts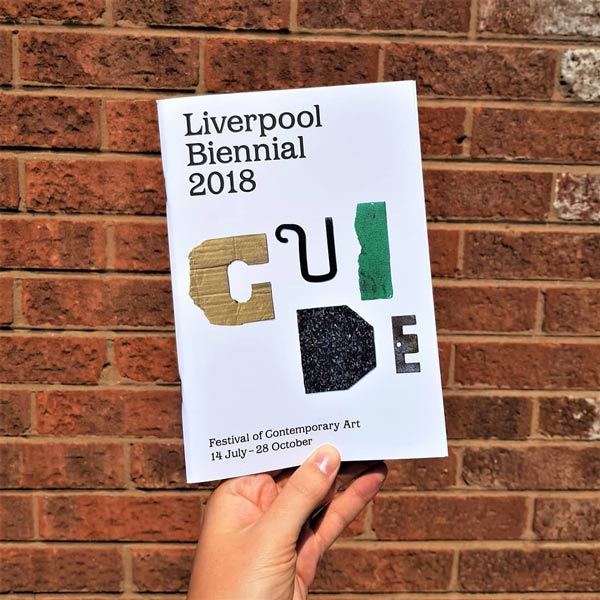 More than 40 artists from 22 countries will participate in this year's Liverpool Biennial which invites artists and audiences to reflect on "...a world in social, political and economic turmoil". It's the largest festival of contemporary art in the UK and this year's theme is 'Beautiful world, where are you?'.

Artists have taken this theme as the starting point for creating their work, which will be displayed in galleries but also out in open spaces around the city as large-scale public installations.
The Biennial runs until 28 October 2018 and we've put together some highlights to look out for, from international artists to a pioneer of French New Wave cinema:
---
'Maria Elena' - Melanie Smith
The Bluecoat
Melanie Smith lives and works in Mexico City and her new film takes its title from a town situated in the Atacama Desert, South America; one of the world's driest deserts. The settlement is connected to the oldest salt mine in Chile, which was owned by the Guggenheim family in the 1920s. The film combines fragmented narratives of the colonial past with the dusty present of the salt mine. It further explores Smith's interest in industrial expansion in the Americas during the 20th century and its relationship to violence and crime.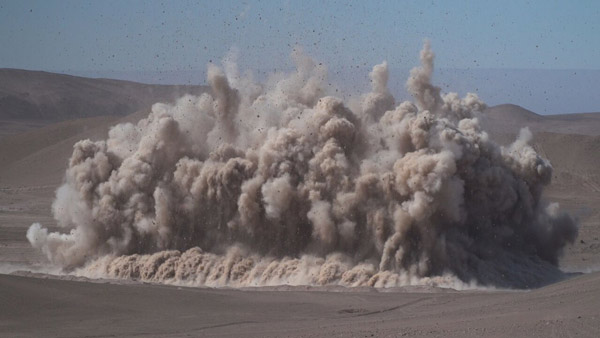 Melanie Smith, Maria Elena (film still), 2018. Photo: Julien Devaux‌
'The List' – Banu Cennetoğlu
Great George Street
The List traces information relating to the deaths of more than 34,000 refugees and migrants who have lost their lives within, or on the borders of Europe since 1993. Since 2007, Banu Cennetoğlu has distributed up-to-date and translated versions of The List using public spaces such as billboards, transport networks and newspapers. For the Biennial, The List is being presented at Great George Street in Liverpool and can be accessed online via The Guardian website.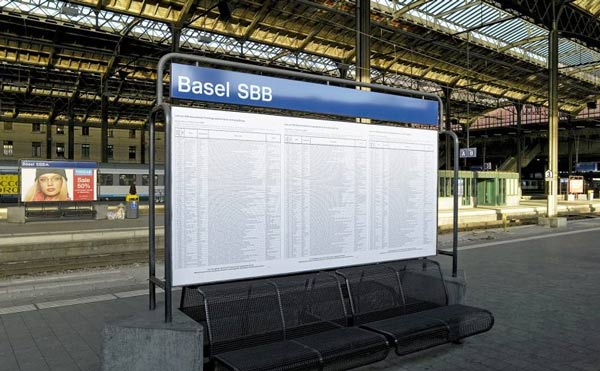 List of 13.824 documented deaths of asylum seekers, refugees and migrants. Documentation as of 17.06.2010 by UNITED for Intercultural Action. 72 posters in German. 31 January – 8 February 2011. Basel, Switzerland. In collaboration with Kunsthalle Basel.
'Untitled' (film installation) -
Mathias Poledna
The Oratory
Don't miss the chance to visit The Oratory, which is usually closed to the public. This neo-classical building is set in the grounds of Liverpool's Anglican Cathedral. Screened within a specially designed structure inside, Austrian artist, Mathias Poledna's new film installation is set against the backdrop of early 20th-century European history, a period of traumatic modernisation and conflict. The work draws from literature and painting, as well as from popular culture, in particular explorations of history in genre and auteur film.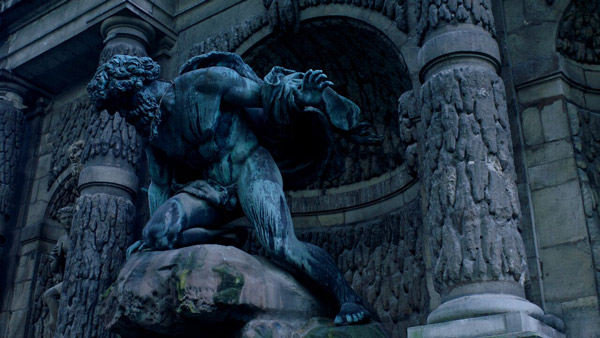 Mathias Poledna, Untitled (film still) 2018
'3 moving images. 3 rhythms. 3 sounds' – Agnès Varda
FACT
Legendary French New Wave filmmaker Agnès Varda presents her first commission in the UK, with '3 moving images. 3 rhythms. 3 sounds'. This three-channel video installation has varying speeds, which "stimulate a reflection on temporality and the rhythm of human life". It combines extracts from three of Varda's films: Documenteur (1981), Vagabond (1985) and The Gleaners (2000). Though created over a long time period, all three films portray individuals in society through poetic images. Also look out for weekly screenings of Varda's work throughout The Biennial festival period.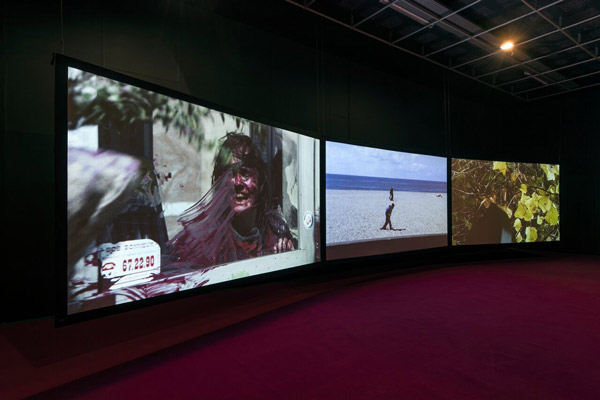 Agnès Varda, 3 moving images. 3 rhythms. 3 sounds, 2018. Installation view at FACT, Liverpool Biennial 2018. Photo: Thierry Bal
Discover more
---