From rainy Belfast to sunny Madrid - Conor's flying start to a new career
Posted on: 15 February 2017 by Conor Wilkinson in 2017 posts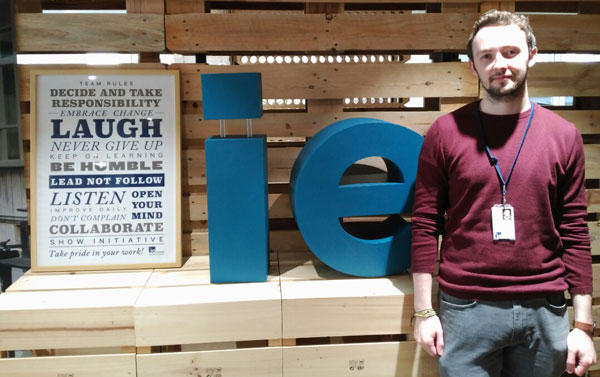 Studying a language because you're passionate about it is a great place to start - but how can it help your career? Hispanic Studies graduate Conor Wilkinson tells us about his flying start to a career in marketing, in sunny Madrid.
"I graduated in Business Studies and Hispanic Studies in 2015 after an incredible 3 years in Liverpool and an Erasmus year spent in the small but beautiful Spanish city of Salamanca. I had such a great experience living and working in Salamanca. I instantly fell in love with the warmth of the local people, the culture, relaxed way of life and of course the food. I just knew I had to return when I graduated.
It was autumn 2015 when I swapped rainy Belfast for sunny Madrid, having secured a position in the marketing department at one of Europe's most recognised international business schools, Instituto de Empresa (IE).
I'm sure that my decision to carry out a work placement during my Erasmus year that played a big part in getting the job. It was there that I gained both business and technical experience in online marketing, as well as significantly improved my level of written and spoken Spanish.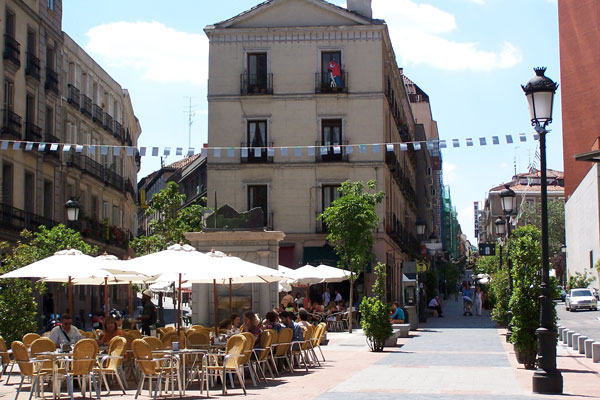 I know working during your Erasmus year may not sound quite as much fun as other options (I'll admit to having been occasionally jealous seeing the other students returning home from a night out as I was walking to work), but having that extra year of work experience on your CV can make a huge difference when you enter a competitive job market.
While my day-to-day job is largely focused on online marketing, it would not have been made possible without the language skills I acquired throughout my time at the University of Liverpool.
As the common language in an international office, I communicate every day in Spanish, whether it by my email or on the phone, with workmates or with clients, or even just ordering a coffee on the way to the way to the office. Having a second language has definitely opened up a world of opportunities, both in my professional and personal life.

I would like to thank the university, particularly the teaching staff in the Modern Languages department and Business School, for a fantastic and life-changing 4 years."
---