Prof Peter Shirlow's speech at Sinn Fein annual conference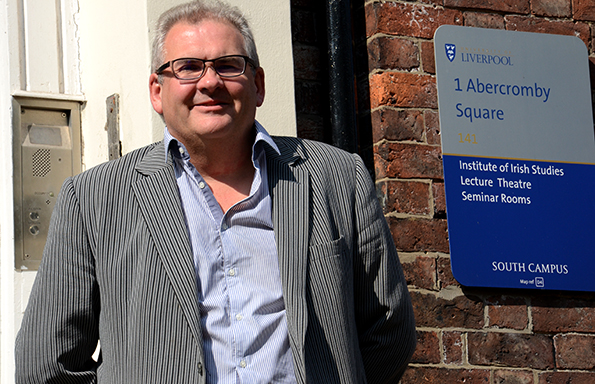 Professor Peter Shirlow FAcSS, Director of the Institute of Irish Studies, addressed Sinn Fein's Ard Fheis (Annual Conference) earlier this month, speaking on the theme of sectarianism. As Prof. Shirlow is from a unionist community background, such invitations are rare.
His talk focussed on themes including; the idea that being pro-union is inherently sectarian is not only wrong it is inherently sectarian and asked questions such as; 'How could the treatment of Catholics in the North and Protestants in the South not make us suspicious of each other?' and 'How could the violence of the past not make us fearful of each other?'
Prof. Shirlow said;
"Although my family circle and I have been affected by republican violence, I saw this invitation as an important part of a wider healing process. I have worked for many years in the area of anti-sectarianism and I hope that sharing my critical thoughts has helped embed such endeavours."
Find out more