Four things to see and do in Liverpool if you're interested in Irish history and culture
Posted on: 11 June 2018 by Lisa in 2018 posts
With Summer now upon us, you might be looking for things to do in Merseyside before the start of the new term (trust us, this will come around very quickly!). While teaching may be over until September, there's still plenty of things to see and do in Liverpool if you're interested in Irish history and culture - from museum trails to live poetry:
---
Museum of Liverpool - Irish trail
Liverpool's ties across the Irish Sea stretch back over 4000 years and you can follow the Museum of Liverpool's Irish trail to get a new perspective on these links. Find out more about the influx of Irish people into the city in the 1840s as a result of the Great Famine and learn about how Irish culture has shaped the city we see today. Begin on the looping 'Calderstones spiral' on the ground floor before heading up the winding white stairs in the museum's Guggenheim-esque atrium.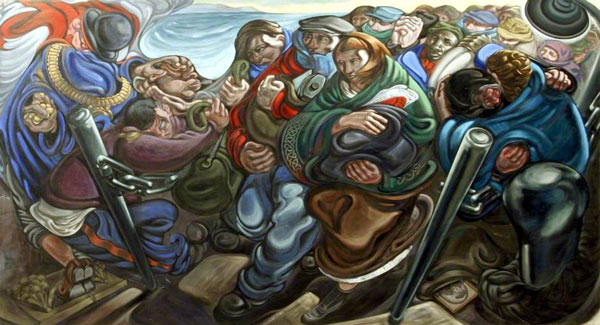 'Irish Emigrants Entering Liverpool' by David Jacques. Image: Museum of Liverpool.
Liverpool Irish Centre
We think that there's nothing like learning the language of a country, to really get embedded in its culture. Liverpool Irish Centre offers free Irish language sessions for beginners every Thursday, so there's no excuse not to get involved and learn something new. It also promotes culture, heritage and creativity through live music, reading groups and partnerships with local writers.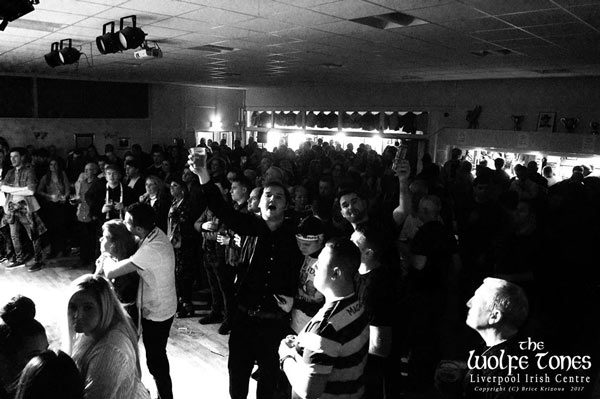 Image: Brice Krizoua
North Docks
You'll have heard all about Liverpool's Albert Dock, but what about the North Docks? Between 1830-1929, new arrivals from Ireland came through these docks, passing by the massive Tobacco Warehouse, and a strong Irish community was founded. Many Irish clubs and business thrived along the north dock during this time. It's worth a visit today, as it's in the process of being developed as a new cultural hub for the city. Kicking off this revival so far is the super cool Invisible Wind Factory (gigs, club nights, big events) and the prolific creatives at Make Liverpool (workshops, cinema screenings, studio space).
Stanley Dock and Tobacco Warehouse, 1920s. Image: Streets of Liverpool
Everyman Theatre
Jonathan Swift. W.B. Yeats. James Joyce. After reading the work of these masters of poetry, perhaps you've been inspired to do some writing yourself? If you're keen to get your writing out of the bedroom and into the world (or at least into the city of Liverpool!) then you could try the open mic at A Lovely Word at the Everyman. This eclectic poetry and spoken word night happens every 2nd Monday of the month in the basement bistro, with free entry.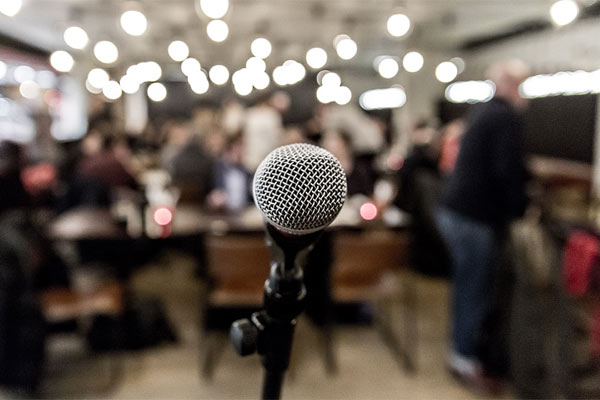 Image: Everyman Theatre
Discover more
---