The Challenge
Vikings are an increasingly popular topic for TV, games and cultural tourism. However, popular portrayals of vikings have been increasingly manipulated in far right discourse, primarily a view of vikings as violent xenophobes. Taken to extremes, the ideas have been perpetuated by hate groups including the 'Sons of Odin' and the perpetrator of the Christchurch attacks. While study of the Middle Ages is often represented as arcane and irrelevant, its stereotypes can legitmate hate filled attitudes in the present. By engaging with meta-narratives of the Viking Age in media and connecting to local history, the public are engaged with evidence based knowledge which challenges innacurate stereotypes.
Working in Partnerships
Clare's research has impacted on various TV documentaries including BBC "King Alfred and the Anglo-Saxons: Aethelflaed" with Michael Wood, TG4 "Cluain Tarbh", The History Channel "The Real Vikings" and PBS (USA) / Channel 4 (UK), "Lost Viking Army" / "Britain's Viking Graveyard" with Cat Jarman. A free smartphone mobile app entitled "The Viking Age in the North West" was launched in 2019, drawing on partnerships with various individuals and groups including Regia Anglorum re-enactors. In partnership with BidoLito and Ryde a 19-mile cycle route around sites on the app was developed as part of the FutureYard music festival, Birkenhead in August 2019. Clare has regularly contributed to museum exhibitions and viking festivals including most recently the Upton Viking Festival and Dublin Festival of History.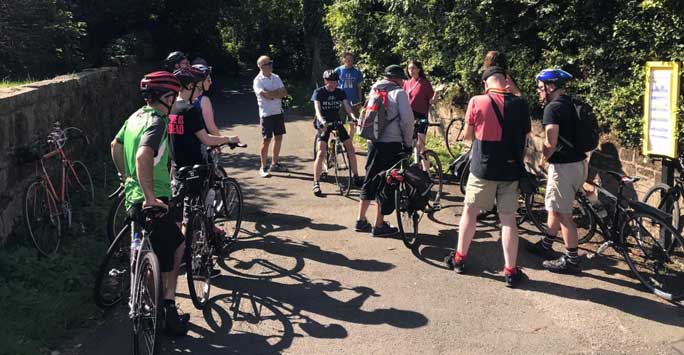 'Viking Wirral on Wheels' cycle tour
Outputs and outcomes
Clare has published over 50 articles and three books dealing with the Viking Age in Britain and Ireland. Publications for a general audience include The Conversation (world), 2017: "Vikings were never the pure-bred master race white supremacists like to portray". This has received over 170,000 views, shared over 40k times on social media and was adapted and republished by Metro online, The Rawstory, Yahoo News, Newsweek, Science Nordic, International Business Times, Physorg.com and others. It was cited (April 2019) in Dorothy Kim's Time magazine article 'White Supremacists Have Weaponized and Imaginary Viking Past. It's Time to Reclaim the Real History'. Other popular publication outlets inlcude the BBC History Magazine and History Ireland.
The 'Viking Age in the NW app' has been downloaded over 2000 times, highlighting maritime interactions and different cultures influences on the history of Merseyside. App feedback reports increased travel and enhanced visitor experience to Viking Age sites in Merseyside.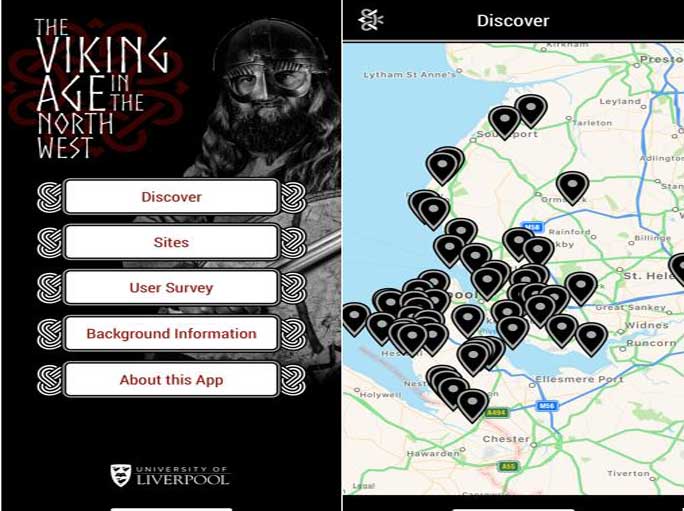 There are more exciting partnerships and outputs in the pipeline to promote deeper understanding of vikings and their engagement with different peoples internationally and locally.
Back to: Department of History