Five things to do during Welcome Week
Posted on: 13 September 2019 by Rosie Secker in 2019 posts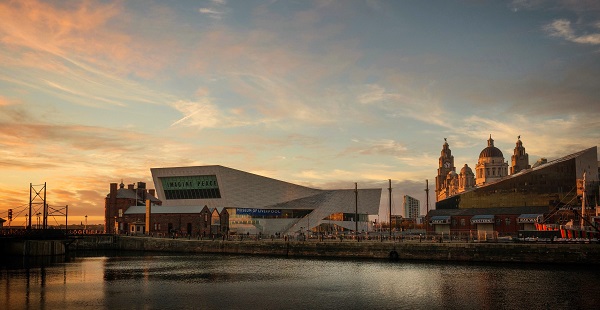 Welcome Week kicks off on Monday, giving new students the opportunity to get to know their new flatmates, explore Liverpool and settle in before they start lectures. Take a look at our top five tips to help you get started with university life.
Pick up your student card
This will give you access to University facilities such as the Libraries, Sports and Fitness Centre (charges apply), access to the printing services and student discounts. Your department will tell you when you can collect your student card.
Check out your departmental Welcome Week page
Your Welcome Week page gives you information about your course including module registration, your Welcome Week programme and your academic timetable.
Go to the Welcome Fair and the Society Fair
You'll be able to grab lots of freebies from the Welcome Fair and Society Fair, find out about all the different societies the university offers (there's over 200) or even make your own, meet new people and get your hands on FREE PIZZA. It's also a great chance to bond with your new flatmates.
Take a look at the Liverpool Guild of Students website
On the Liverpool Guild of Students website you can find out about the different events taking place during Welcome Week; view and sign up to volunteering opportunities from a wide range of organisations; get advice on academic advice, housing advice, financial support, university life (including mental health and wellbeing); and more.
Have fun and explore your new home.
Liverpool is an amazing city, packed with things to do as a student. Here are some of our top picks:
Liverpool One: a huge shopping complex including an Odeon Cinema (make sure you take advantage of the student discount) and Junkyard Golf.
Hot Water Comedy Club: a hilarious night out guaranteed with free comedy nights often offered on weekdays.
The Baltic Triangle: full of amazing food, quirky bars (including a Peaky Blinders Bar), Ghetto Golf and is always a buzzing place day and night.
Head to the docks for amazing views, free entry to museums and lots of great restaurants.
Check out Bold Street where you will find a load of swifty vintage shops and independent cafes.
Discover more
Study History at the University of Liverpool
Check out Visit Liverpool to learn more about Liverpool's top spots
---